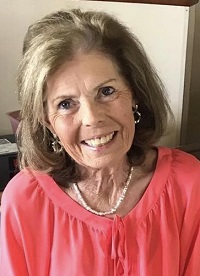 Candy Collard Swift, age 67, of Leitchfield, KY, passed away Tuesday, (November 14, 2017) at the Twin Lakes Regional Medical Center in Leitchfield.
She was born on September 12, 1950 in Louisville, KY, the daughter of the late Carl and Mary Martha Horn Collard.
She was a co-owner of Pure Country, who also formerly worked in the family business, Horns Shoe and Western Store; she enjoyed horses, gardening, cooking, camping and jet skiing; she was a 4H leader in the horse program for 30 plus years who helped hundreds to ride and was a member of the Leitchfield First Baptist Church.
She is survived by her husband; William Ralph Swift; a daughter, Gail Edwards and her husband Mike; three grandchildren, Bailey Swift, MacKenzie and Madison Edwards all of Leitchfield; one sister, Mary Carla Hornback (Steve) of Coxs Creek, KY and a brother-in-law, Ferris Davison.
Other than her parents, she was preceded in death by her son, William Scott Swift, a sister, Cheri Davison and a grandmother, Catherine Horn.
Funeral services will be at 11:00 a.m. Thursday, (November 16, 2017) at the Dermitt Funeral Home in Leitchfield. Bro. Jerry Dunaway will be officiating. Burial will be in the Leitchfield Memory Gardens.
Visitation will be at the Dermitt Funeral Home from 3:00 p.m. to 8:00 p.m. on Wednesday and from 9:00 a.m. Thursday until time of services.