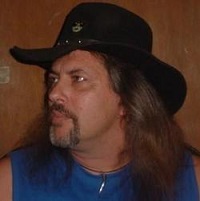 Marvin Ray Winchell, age 52, of Millwood, KY, passed away Friday, (November 17, 2017) at his home.
He was born on March 06, 1965 in Grayson County, KY, the son of Odell and Norma Roof Winchell.
He enjoyed spending time on social media and watching old movies.
He is survived by his mother, Norma Winchell, of Millwood; a son, William "Billy Joe" Winchell (Samantha) of Leitchfield; two grandchildren, Kristen Rain and Olivia Nicole Winchell of Leitchfield.
He was preceded in death by his father, Odell Winchell.
Funeral services will be at 2:00 p.m. Saturday, (November 18, 2017) at the Dermitt Funeral Home in Leitchfield. Burial will be in the Sanders Cemetery.
Visitation will be at the Dermitt Funeral Home from 10:00 a.m. Saturday until time of services.