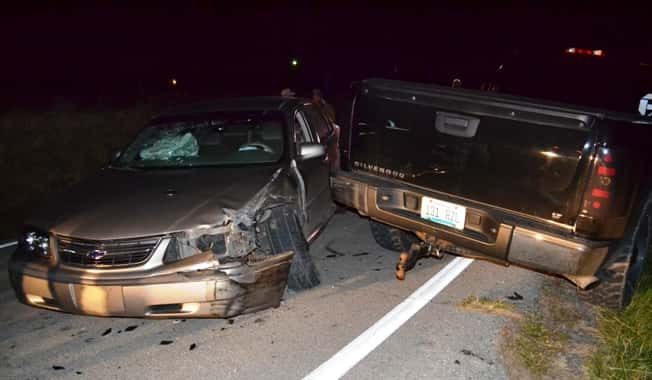 Tuesday night at approximately 5:45, the Grayson County Sheriff's Office, Caneyville Fire Department and Constable Alvin Dockery responded to the 4300 block of Yeaman Road on the report of a two-vehicle accident.
Upon Deputy Taylor Logsdon arriving at the scene, he found that a Chevrolet Impala, being driven east on Yeaman Road by 47-year-old Melinda Pharris, of Caneyville, had struck a westbound Chevrolet Silverado, being driven by 22-year-old Daniel Bratcher, also of Caneyville, as both vehicles rounded a blind curve. The Impala impacted the truck well into the Silverado's lane.
The Impala struck the truck on its driver's side wheel, pushing it partially off the roadway and nearly ripping the wheel off the Silverado.
During a brief investigation, Pharris was found by Deputy Logsdon to be driving while intoxicated. She was arrested and charged with DUI, and lodged in the Grayson County Detention Center.
Pharris, Bratcher and a passenger in the Silverado were uninjured in the wreck.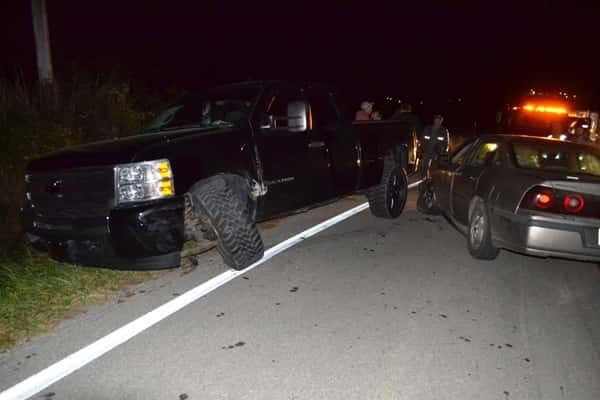 By Ken Howlett, News Director
Contact Ken at ken@k105.com or 270-259-6000