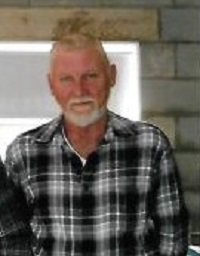 Joseph Homer Milliner, 70, of Leitchfield, KY, passed away Wednesday, December 6, 2017 at his residence surrounded by his loving family.
He was born on November 27, 1947, in Louisville, Kentucky, the son of the late Henry William Milliner and Lura Dorothy Boone and the late Leo Boone.
He is survived by his beloved wife of fifty years, Carmen Renee Milliner, his mother Dorothy Boone, loving sons Chris and Scott (Holly) Milliner, and grandsons Josh and Luke Milliner. He is also survived by his sister, Helen (Stanley) Gibson of Louisville and several nieces and nephews.
Homer was a member of St. Paul Catholic Church. He enjoyed racing cars during his youth at US 60 Raceway.  He retired from GE after 34 and half years of service.  During his retirement, he was very active in gardening, working in the woods, and tending to his farm. During the last two decades, he enjoyed drag racing with his son at US 60 Raceway. He was always of service to his wife, children, grandchildren, and friends.
Visitation will be at Rogers-Oller Funeral Home at Clarkson on Friday from 3 PM CST to 8PM CST and Saturday after 9 AM CST at the funeral home. The funeral mass will be at 11:00 AM at St. Paul Catholic Church.  Burial will be at St. Paul Cemetery. In lieu of flowers, please donate to St. Paul Church Building Fund or Hosparus of Central Kentucky.