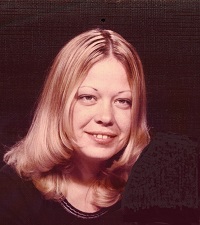 Mayron (Woodcock) Hall, 68, of Leitchfield, passed away Tuesday, December 5th, 2017 at the Norton Brownsboro Hospital in Louisville.
She was born on Sunday, May 15th, 1949 in place, the daughter of the late Damon and Christal (Embry) Woodcock. Mayron enjoyed fishing and working in her flower garden. She also loved to spend time with her family.
Mayron is survived by her husband of 51 years, William "Bill" Hall; two daughters, Alisa Embry (Dale) of Caneyville and Shawn Dennis (Dewey) of Leitchfield; one granddaughter, Megan Fields  of Morgantown; one grandson, Tyler Embry (Jessica) of Caneyville; three great-grandchildren, Serenity Pannell, Sadie Pannell and Joel Fields all of Morgantown; a fourth great-grandchild expected soon, Airrie Embry and three sisters, Marilyn Lamb of Caneyville, Dale Gotee of Shelbyville and Kimberly Norris of Paint Lick. Other than her parents, she is preceded in death by one brother, Ronnie Woodcock and two sister, Juanita Woodcock and Sandra Lindsey.
Funeral services will be Monday, December 11th at 1:00 pm at the Dermitt-Joyce Funeral Home in Caneyville. Bro Steve Embry will be officiating. Burial will be in the Woodcock Cemetery.
Friends may call at the Dermitt-Joyce Funeral Home in Caneyville Sunday after 2:00 pm and Monday from 9:00 am until time of service.