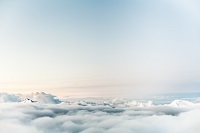 Jennifer Jo Geary, age 57, of Leitchfield, KY, passed away Thursday, (December 7, 2017) at her home.
She was born on August 5, 1960 in Leitchfield, KY, the daughter of Bertie L. "Sonny" and Stella Jo Lowe Dallas.
She was a merchandise coordinator, who enjoyed dealing with antiques, turkey and deer hunting and was an avid UK fan; she was a member of the Liberty Baptist Church.
She is survived by her husband, Timothy Geary, one daughter, Samantha Lanigan (Julian) of Leitchfield, three grandchildren, Bennett, Bekham, and Bradley Lanigan, her brother, William "Billy" Dallas (Cindy) of Leitchfield and a niece and nephew, Katelyn and Austin Dallas.
Other than her parents, she was preceded in death by a brother, Bertie L Dallas Jr.
Funeral services will be at 2:00 p.m. Sunday, (December 10, 2017) at the Dermitt Funeral Home in Leitchfield. Bros. Jerry Toler and Joe Dowell will be officiating. Burial will be in the Sanders Cemetery.
Visitation will be at the Dermitt Funeral Home from 12:00 noon to 8:00 p.m. Saturday and from 10:00 a.m. Sunday until time of services.
Online condolences can be made in the guestbook on our website at www.dermittfuneralhome.com.