Upcoming Events:
December 11th: Nuisance Wildlife & Vulture Training- GC Extension Office at 5:00 PM
December 12th: Volunteer Training- Hosparus at 9:00 AM
December 13th: Lawler SBDM Meeting- Lawler Elementary School Library at 3:00 PM
For more upcoming events, visit K105.com
---
---
Recent News Headlines
Beaver Dam couple accused of causing serious head injury to their 3-month-old baby
3 Ohio Co. residents arrested on meth charges after police respond to 'suspicious incident'
Police: Muhlenberg Co. Constable charged with taking bribe to help convicted felon, and accused heroin dealer, escape custody
For more Local, State, Sports, and School news, visit K105.com
---
---
Have You Tuned in to the Reindeer Races?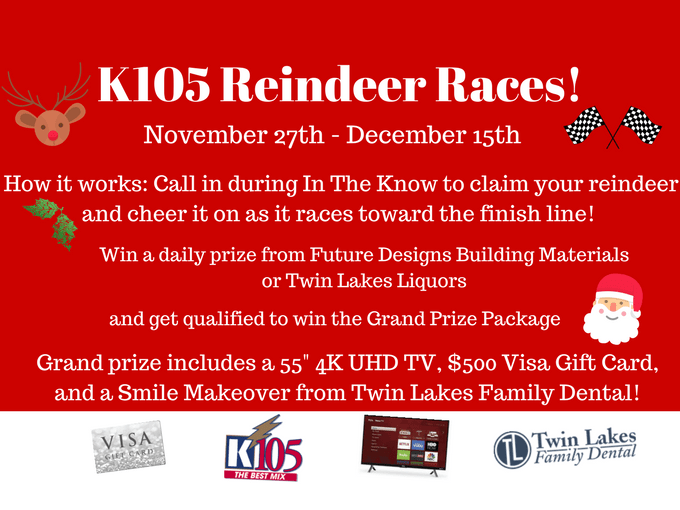 It's the last week of the Reindeer Races Presented By Twin Lakes Family Dental are on K105! Tune in during In The Know to claim your reindeer.  You'll compete against 3 others and have a chance to win a daily prize and get qualified to win the holly jolly grand prize package valued at $1700.  $500 Visa Gift Card, A 55 Inch 4K UHD LCD TV and Smile Makeover from Twin Lakes Family Dental.  Saddle up for Reindeer Races sponsored in part by Future Designs Building Materials and Twin Lakes Liquors on K105!
---
---
Gobble Gobble! Let's Talk Turkey!
Let us help you make the perfect turkey for you and your family.
Tune into In The Know TOMORROW, December 12th  at 9:00 am on K105 and AM870 for helpful tricks on how to make your dinner dish the best!
---
---
It's Almost the BIG YEAR ENDER on
In The Know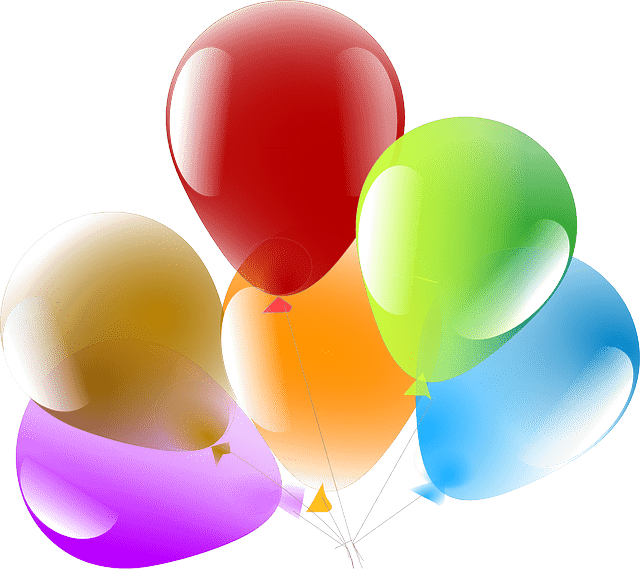 Make sure to turn your radio dial to K105 and AM 870 on Friday, December 15th at 9:00 am as we celebrate the Year Ender of In The Know. We will finish up the Reindeer Races, discuss important topics that you need to know, and have lots of fun!
---
---
K105 and Whoop-De-Do Design
Workplace of the Week
 
The K105 Whoop-De-Do Design Workplace of the Week for the week of December 4th is Carter Harrell State Farm. The staff received a beautiful floral arrangement from Jennifer Farris-Newton and the team at WDDD.
---
---
Local Sports
Hancock County downs Cougars twice in Cougar Gym
Meade County hands Lady Cougars first loss; 54-43
For more Cougar Sports, visit K105.com
---
---
Tune into In The Know every morning at 9:00 am on K105 and AM 870!
---
---
Check out K105 on Facebook, Twitter and Instagram for all the latest information that you need to know!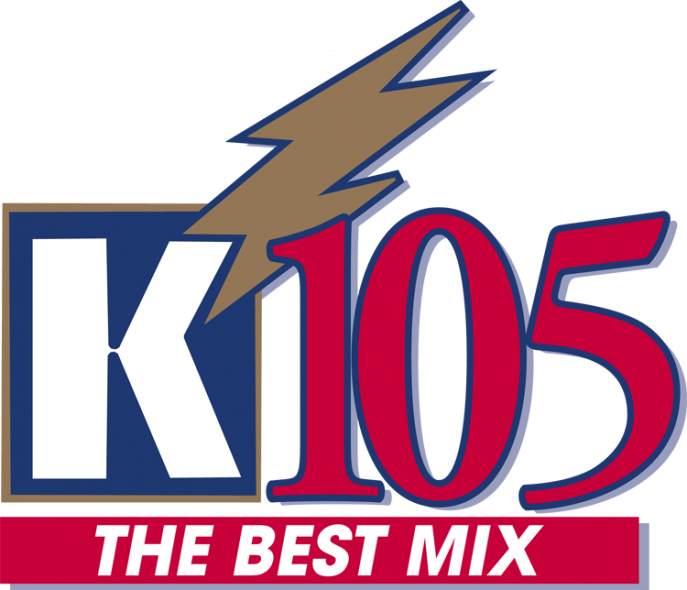 And when you see news happen, text us on the
Dan Powers Napa Text Line at 270-259-6000.
---
---
Want to become a VIP Club Member?
Go to K105.com and click on the
K-Club banner on the homepage.
K-Club Members get exclusive emails and promotions
---
---
Tangy Honey Glazed Christmas Ham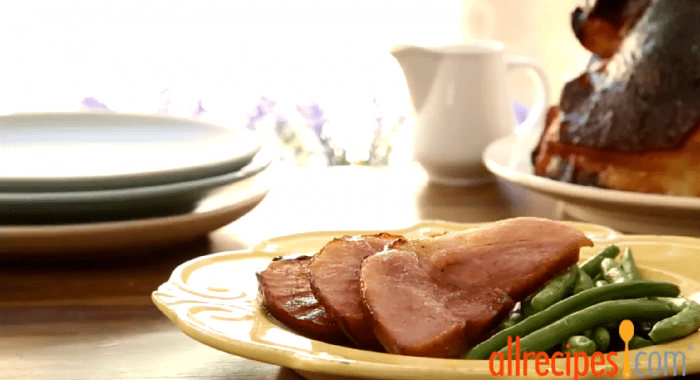 Prep Time: 15 minutes
Cook Time: 2 hours and 45 minutes
Total Time: 3 hours
---
Ingredients:
1 (10 pound) fully-cooked, bone-in ham
1 1/4 cups packed dark brown sugar
1/3 cup pineapple juice
1/3 cup honey
1/3 large orange, juiced and zested
2 tablespoons Dijon mustard
1/4 teaspoon ground cloves
---
Directions:
Preheat oven to 325 degrees F (165 degrees C). Place ham in a roasting pan.
In a small saucepan, combine brown sugar, pineapple juice, honey, orange juice, orange zest, Dijon mustard, and ground cloves. Bring to a boil, reduce heat, and simmer for 5 to 10 minutes. Set aside.
Bake ham in preheated oven uncovered for 2 hours. Remove ham from oven, and brush with glaze. Bake for an additional 30 to 45 minutes, brushing ham with glaze every 10 minutes.
Recipe courtesy of Sue at AllRecipes.com
---
---
14 DAYS Until Christmas!