Upcoming Events:
December 19th: Christmas Light Scavenger Hunt- Grayson County Public Library- 6:00 – 8:00 pm
December 30th: No Sew Fleece Blanket- GC Extension Office- 10:00 am – 12:00 pm
For more upcoming events, visit K105.com.
---
---
Recent News Headlines:
GC Sheriff's Office Deputy Dylan Bohn earns Governor's Impaired Driving Enforcement Award
Elizabethtown Woman Arrested on Multiple Charges After Hitting Boyfriend With Car
Man Killed After Scuffling With Grandfather
For more Local, State, and Sports News, visit K105.com.
---
---
Congratulations Doodah Allen!
Winner of the First Ever Reindeer Races!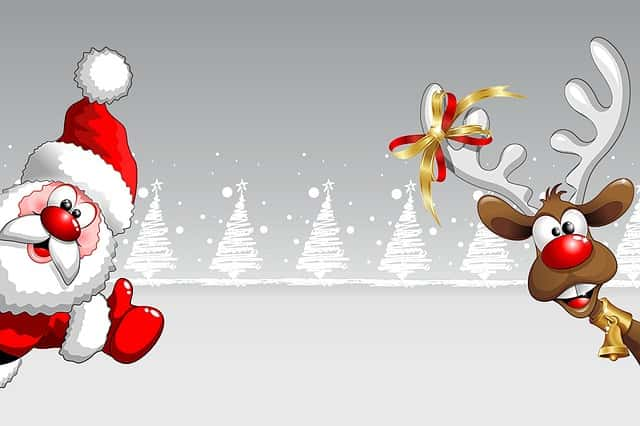 ---
---
---
---
---
---
 In The Know Big Year Ender in Review: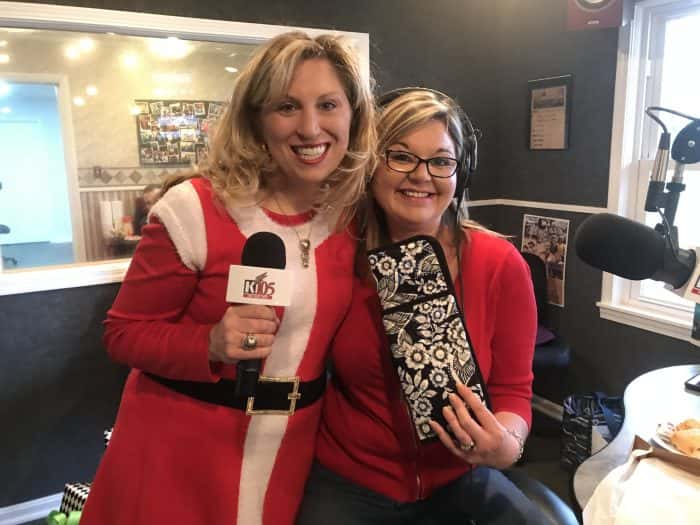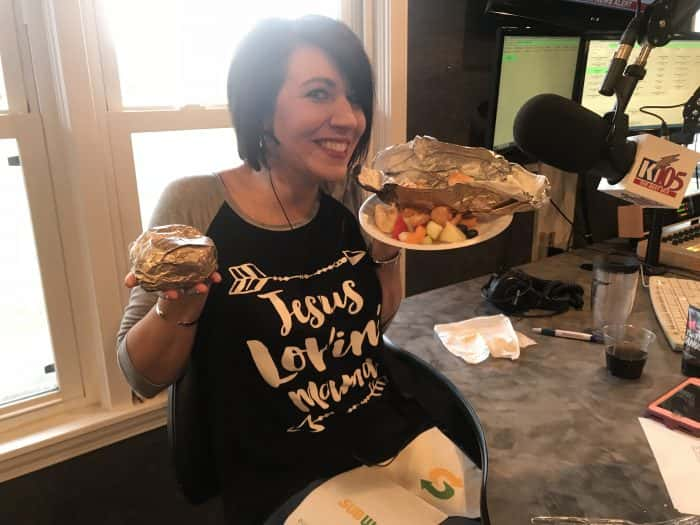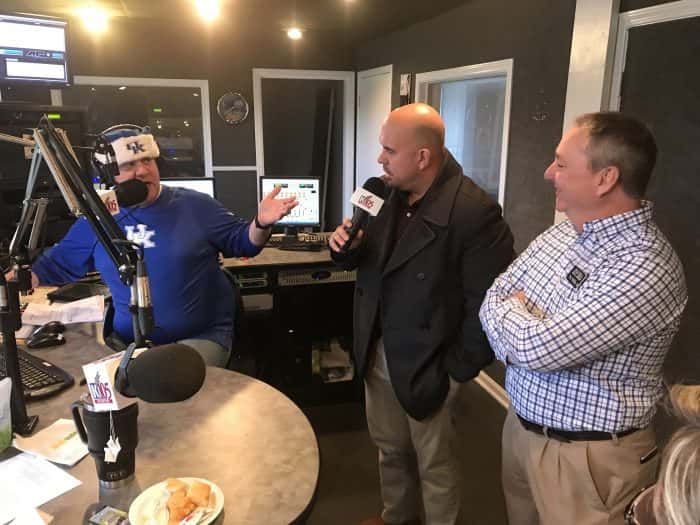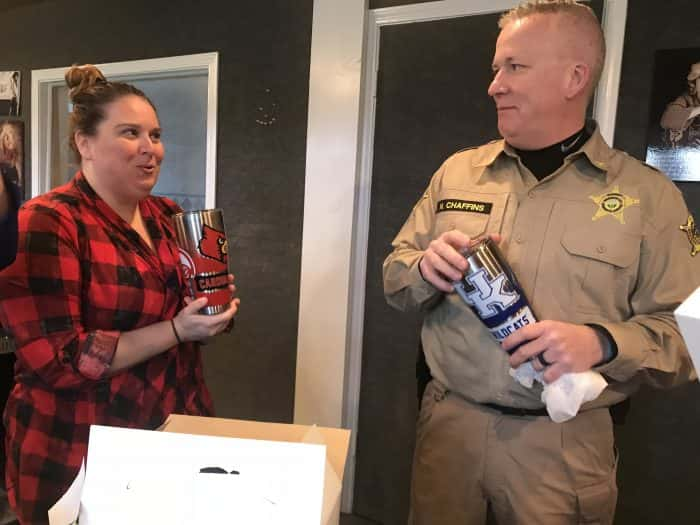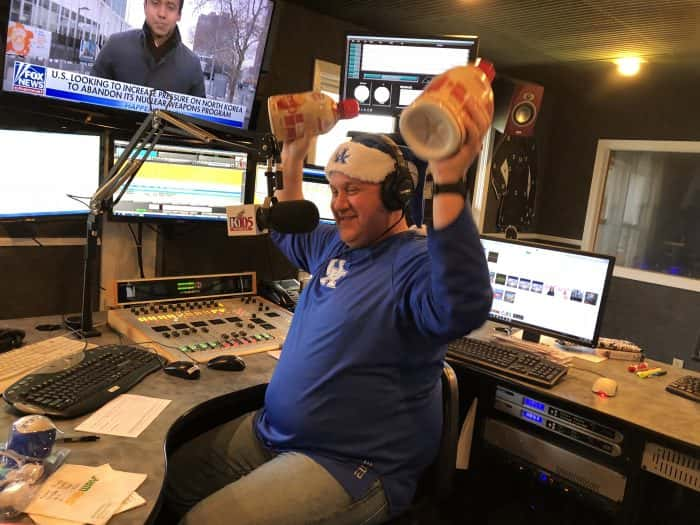 On December 15th, we celebrated the BIG YEAR ENDER on In The Know with friends and one Special Whoop-De-Claus made an apperance! We shared a meal, gifts, but most importantly, lots of laughs!
---
In The Know Was On The Road!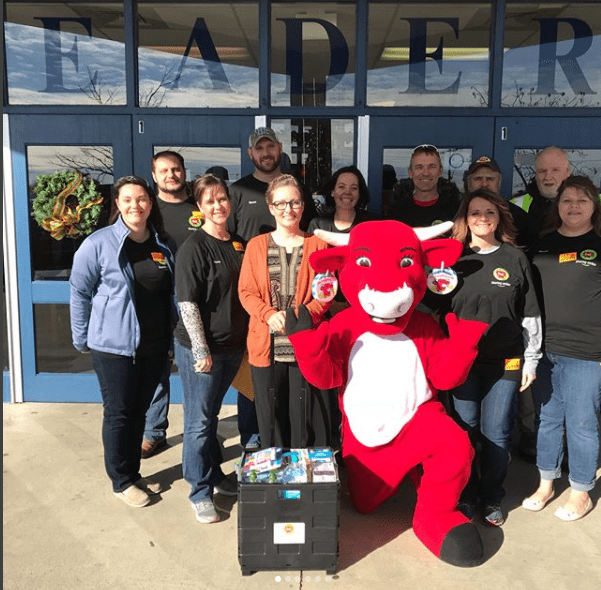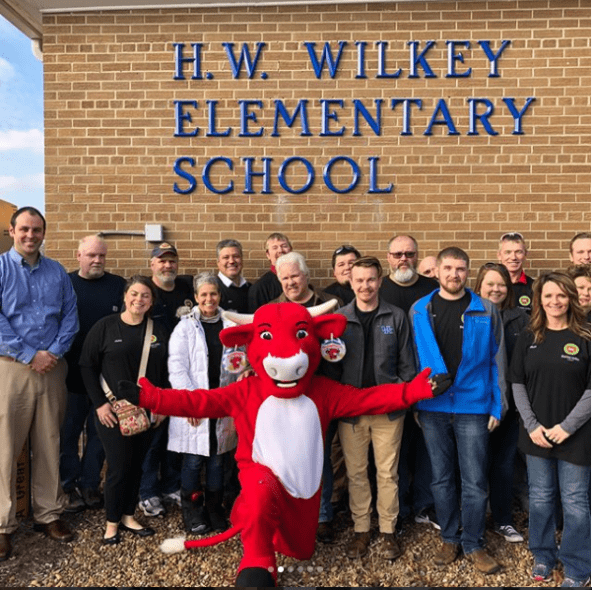 In The Know was On The Road last week for Live Broadcasts at Lawler Elementary and Wilkey Elementary to follow along as the Bel Brands USA team delivered school supplies to all the Public Elementary Schools in Grayson County. Teachers from Lawler Elementary, Wilkey Elementary, Clarkson Elementary, and Caneyville Elementary got to enjoy a special gift from Bel- a kit of school supplies for their classroom and an Amazon gift card!
---
Local Sports
Cougars Get Split With Visiting Butler County
Hancock County Ousts 7th Grade Lady Cougars in GRVC Semis
For more Cougar Sports, visit K105.com.
---
Tune into In The Know every morning at 9:00 am on K105 and AM 870!
---
Check out K105 on Facebook, Twitter and Instagram for all the latest information that you need to know!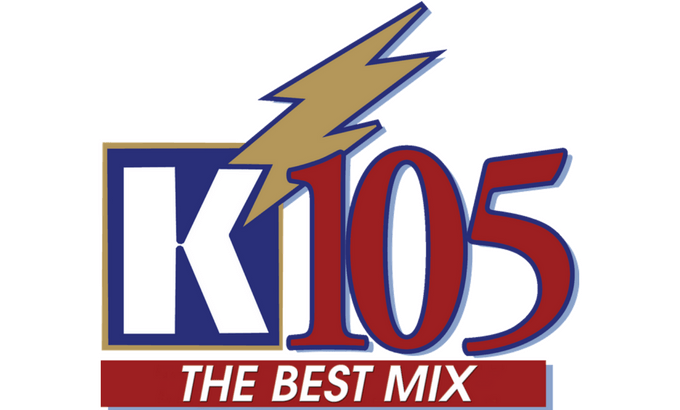 And when you see news happen, text us on the
Dan Powers Napa Text Line at 270-259-6000.
---
---
---
---
Want to become a VIP Club Member?
Go to K105.com and click on the
K-Club banner on the homepage.
K-Club Members get exclusive emails and promotions
---
Chocolate Reindeer Cupcakes Recipe: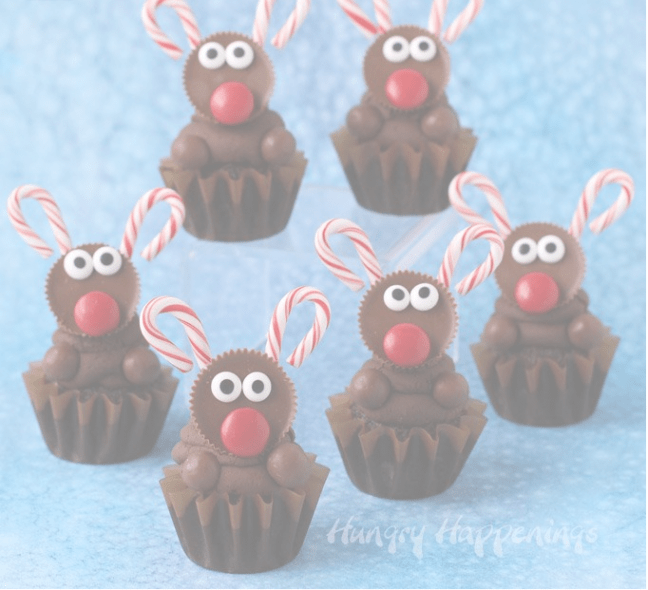 INGREDIENTS:
Cupcakes: recipe adapted from Cook's Illustrated
3 ounces semi-sweet or bittersweet chocolate, finely chopped
1 ounce (1/3 cup) Dutch-processed cocoa
3/4 cup hot coffee
6 tablespoons vegetable oil
2 large eggs
2 teaspoons white vinegar
1 teaspoon vanilla extract
3/4 cup granulated sugar
3/4 cup (4 1/8 ounce) bread flour
1/2 teaspoon baking soda
1/2 teaspoon salt
Chocolate Ganache frosting:
12 ounces semi-sweet chocolate finely chopped
1 cup heavy whipping cream
Decorations:
2 ounces melted milk chocolate or light cocoa candy melts
12 chocolate peanut butter cups
12 large red candies (candy melt wafers or mega sized candy coated chocolates)
24 candy eyes (1/2 inch round)
24 small malted milk balls
24 small candy canes
---
DIRECTIONS:
Cupcakes:

Preheat oven to 350 degrees F (325 for dark cupcake pans)
Line a cupcake pan with 12 wrappers.
Pour finely chopped chocolate and cocoa powder into a large mixing bowl.
Add hot coffee and stir until chocolate melts.
Place in the refrigerator to cool for about 20 minutes.
Once cooled, whisk in oil, eggs, white vinegar, and vanilla extract.
In a separate bowl whisk together the sugar, flour, baking soda, and salt.
Add it to the chocolate bowl and whisk until smooth.
Equally divide batter among 12 cupcake wrappers.
Bake the cupcakes for 20-22 minutes until they are set around the edges and puffed in the middle.
Allow them to cool completely.
Chocolate ganache frosting:
Place chopped chocolate in the bowl of a food processor.
Pulse until chocolate is fine crumbs.
Heat heavy whipping cream in a small saucepan over medium heat.
Stir often until it just comes to a boil.
Pour the hot cream over the chocolate, put lid on the food processor bowl, and let sit for 2-3 minutes.
Pulse for 3 seconds.
Remove lid and scrape down the sides and bottom of the food processor bowl.
Return lid and pulse for 5 more seconds until smooth.
Pour into a mixing bowl and allow to cool for about an hour.
Beat using an electric mixer until fluffy.
Pipe in big swirls over cooled cupcakes.
Decorations:
Use melted chocolate to attach two jumbo candy eyes and a red nose to each peanut butter cup.
Attach to the top of the frosted cupcake.
Attach two small malted milk balls to the cupcakes just above the wrappers and on either side of the peanut butter cup.
Insert two candy canes into the frosting behind the peanut butter cups to create antlers.
Recipe and image courtesy of HungryHappenings.com
---
Christmas Countdown:
7 DAYS Until Christmas

---
---