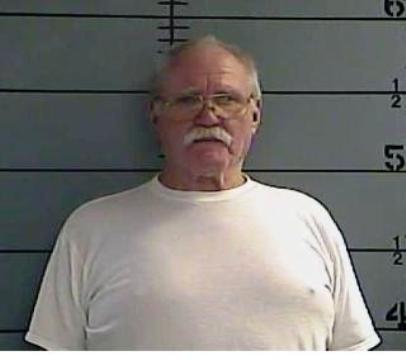 On Tuesday, the former leader of the "Cornbread Mafia" agreed to a plea deal in federal court on superseding information charge related to the cultivation and conspiracy to distribute more than 1,000 marijuana plants.
The plea deal Johnny Boone, 74, of Washington County, reached with prosecutors calls for a five-year prison sentence, $250,000 fine and three years of supervised release.
Boone, commonly known as the "Godfather of Grass," admitted that in May 2008, in Washington County, "he conspired with other persons to possess more than 1000 marijuana plants, intending to cultivate and grow the plants and distribute the marijuana when the plants were harvested," according to a statement from the Western District of Kentucky's U.S. Attorney's Office.
In 1989, the Cornbread Mafia, comprised of dozens participants, mostly Kentuckians, produced $350 million in marijuana seized in nine states, including Kentucky, Illinois, Indiana, and Minnesota, where a huge marijuana grow operation was based.
In total, 182 tons of marijuana were seized at 29 grow sites, and 64 Kentucky residents were charged, 49 of who lived in Marion County, according to a report in the Courier-Journal.
Boone famously fled the country in 2008, and after eight years on the run, where he was documented as living in at least one tropical location, was captured in December 2016 outside Montreal.
By Ken Howlett, News Director
Contact Ken at ken@k105.com or 270-259-6000