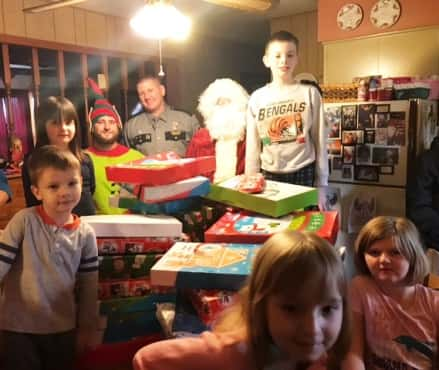 On Thursday, the Clarkson Police Department, with a little help from Santa Claus and one of his elves, delivered gifts to over 70 children via its "Ho Ho with the Po Po" Christmas program.
Clarkson Police Chief Buck Meredith said the parents of nearly 70 additional children picked up gifts from Clarkson Elementary School and Clarkson City Hall earlier in the month.
The Clarkson PD also paid utility bills, monthly rent and distributed cash to one family to help with traveling expenses to enable the parents to travel to Louisville where their child is currently hospitalized, Chief Meredith said.
The department additionally donated a "significant amount" of money to local charities.
Chief Meredith said, "I would like to thank the Chatterbox Salon and Shaun Logsdon for helping with this year's 'Ho Ho with the Po Po,' and everybody else who has been involved in making this year's event such a huge success."
"Grayson County can really step up to the plate when it's time to help someone in need," Chief Meredith added.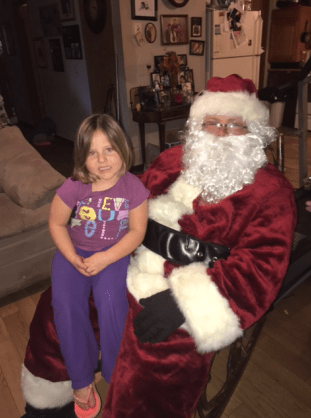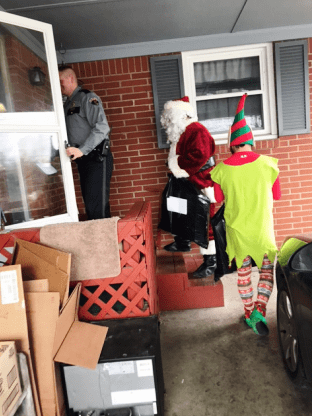 By Ken Howlett, News Director
Contact Ken at ken@k105.com or 270-259-6000