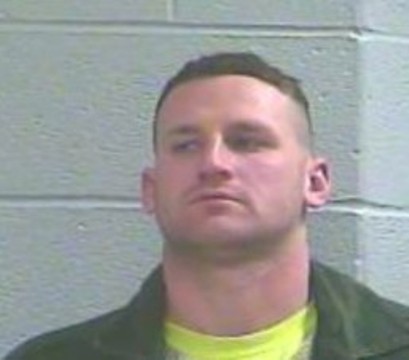 On Wednesday, a Post 1 Kentucky State Police Trooper was arrested and charged with DUI in Carlisle County.
The incident happened Wednesday night at approximately 9:30 in Bardwell, when off-duty Trooper Paul Hale called KSP Sgt. Brett Miller and told Miller that he was driving to a house to confront a person who was making threats to his wife. In the Incident Report, supplied by WPSD.com, Miller said Hale sounded "very upset" and was talking with "slurred speech."
Miller further said he heard an engine running during the conversation, with Hale confirming to Miller that he was driving.
At approximately 9:57, Troopers located Hale at his residence. Hale told the responding Troopers that he had only driven to the end of the road that runs in front of his house, and then drove back.
Hale was given and failed a field sobriety test, and according to the Incident Report, "a strong odor of alcoholic beverage was coming from his person."
Hale was transported to the Carlisle County Detention Center where he was charged with DUI.
Hale continues to work, and is not on administrative leave, but that could change once an internal affairs investigation begins. Hale's arraignment is set for January 3 in Carlisle County District Court.
In December 2016, Hale was given the Governor's Impaired Driving Enforcement Award.
By Ken Howlett, News Director
Contact Ken at ken@k105.com or 270-259-6000