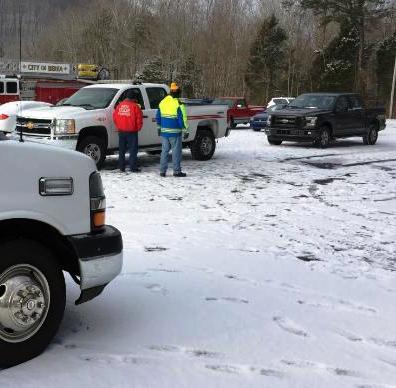 A woman who fell off a large rock while hiking was rescued after spending the night outside.
The Berea Fire Department said hikers heard a woman yelling for help at The Pinnacle Hiking Trails in Madison County on Monday morning at about 7:45, according to WKYT.com
The hikers said the unidentified woman told them that she fell off a 50-foot rock while hiking on Sunday night at about 6:00. One of her gloves was found on the rock.
The temperature in the Berea area on Sunday night and into Monday morning reached a low of 9 degrees, with a wind chill of -6.
Rescue crews had the woman removed by mid-morning. Reports indicate she was alert and speaking, and suffered rib and leg injuries.
(Photo courtesy of WKYT.com)
By Ken Howlett, News Director
Contact Ken at ken@k105.com or 270-259-6000