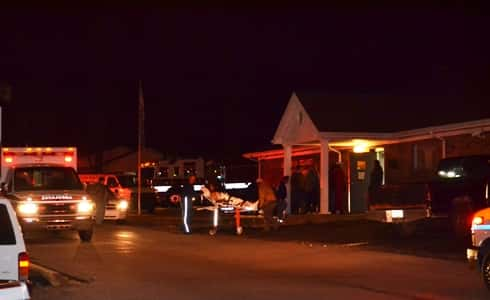 At approximately 7:35 Tuesday night, first responders were dispatched to the Grayson County Detention Center Annex, located at 203 South Heyser Drive, on the report of multiple inmates not breathing.
Upon the Leitchfield Police and Fire Departments, along with EMS responding to the scene, officials found four inmates in various stages of respiratory duress, with some of the inmates not breathing at all.
Narcan was administered to at least two of the inmates, bringing them back to consciousness and likely saving their lives.
By 7:49, all four inmates had been transported or were en route to Twin Lakes Regional Medical Center by EMS, and were alert and conscious.
Grayson County Jailer Jason Woosley said officials are not certain what drug was ingested by the inmates, but he has requested that Twin Lakes Regional Medical Center run tests on the four patients to determine exactly what substance they took.
(UPDATE 10:09PM — According to Woosley, all of the inmates have recovered and are okay, and have been returned to the GCDC.)
K105 will have more information on this story at it becomes available.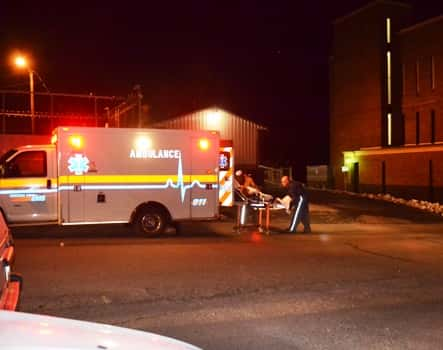 (This story has been amended to show that four inmates were transported to the hospital and that officials are uncertain what drug was ingested.)
By Ken Howlett, News Director
Contact Ken at ken@k105.com or 270-259-6000