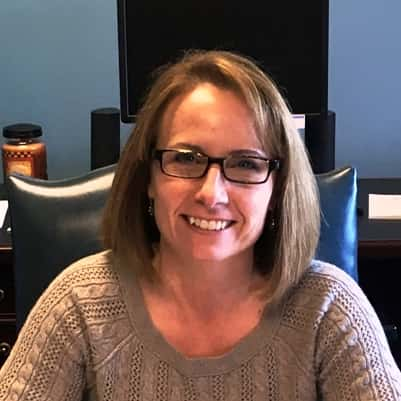 Kentucky Transportation Cabinet (KYTC) State Highway Engineer and Leitchfield resident Patty Dunaway has retired after nearly 28 years with the cabinet.
Dunaway began her career at KYTC as a scholarship student in 1990 — not long after graduating from Grayson County High School — working summers out of the Lexington and Elizabethtown district offices. During her years at the cabinet, Dunaway worked in several areas, including construction, and design and planning, and beginning in 2006, she served as Chief District Engineer for the District Four highway office in Elizabethtown.
Dunaway was promoted to State Highway Engineer in April 2016, becoming only the second woman to assume that role in the history of the transportation cabinet.
At the time of her promotion, cabinet secretary Greg Thomas said, "Patty's extensive career in engineering will help shape our strategic vision for improving Kentucky's vast transportation network."
Dunaway was involved in multiple planning studies, including the Heartland Parkway and the U.S. 31-W Safety Corridor. She has managed the Safety Program and the annual Rural Secondary Program for District Four. Dunaway initiated the I-65 Incident Management Team and was responsible for overseeing the Base Realignment and Closure highway projects at Ft. Knox, as well as the remaining 30 mile widening project of I-65 to six lanes, according to the transportation cabinet.
In 2011, Dunaway was named the University of Kentucky's Young Engineer of the Year.
Dunaway holds a bachelor's degree in civil engineering from the University of Kentucky.
By Ken Howlett, News Director
Contact Ken at ken@k105.com or 270-259-6000