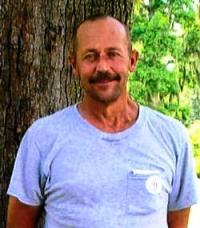 Tony Ray Cook, age 61, of Leitchfield, KY, passed away Friday, (December 29, 2017) at the University of Louisville Hospital. He was born on May 1, 1956 in Leitchfield, KY, the son of the late Floyd and
Bessie Oller Cook.
He was an agriculture inspector for the state of Kentucky, who enjoyed spending time with family, watching history and educational documentaries, and was an avid reader. He was a member of River of Life Pentecostal Church
in New Mexico.
He is survived by his wife, Dee Dee Parks Cook of Leitchfield; children, Alicia Cook (Bentley), Emelene Pierce (Casey), Anthony Cook (Heather), and Tylor Cook all of Leitchfield; brother, Ricky Cook (Linda) of Caneyville;
grandchildren, Dylan, Rebecca, Phillip, Alyssa, Caleb, Levi, Kyle, and Emma.
Other than his parents, he was preceded in death by his brother, Marvin Cook.
A Gathering of Family and Friends will be held from 11:00 p.m. until 3:00 p.m. Friday, (January 5, 2018) at the Dermitt Funeral Home in Leitchfield. Cremation was chosen at his request.
Online condolences can be made in the guestbook on our website at www.dermittfuneralhome.com.