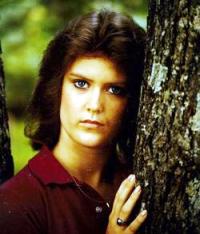 Vonda Sue Decker, age 52, of Leitchfield, KY, passed away Sunday, (December 31, 2017) at Twin Lakes Regional Medical Center. She was born on September 12, 1965 in Bee Spring, KY, the daughter of the late Amel and Lorene Vincent Woodcock.
She was a district manager for Heritage Enterprises, who enjoyed spending time with family, and traveling with her daughter, Kara Rae's softball team. She and her husband, Rob Decker, were married on September 19, 1993. She
was saved many years ago at Jock United Baptist Church.
She is survived by her husband, Rob Decker, son, Kyle Decker, and daughter, Kara Rae Decker, all of Leitchfield; step-daughter, Tasha Nicole Berry of Elizabethtown; brothers, Kenneth and Rayburn Woodcock; sister, Linda
Shepherd; and several nieces and nephews.
Other than her parents, she was preceded in death by brothers, Jerry and Anthony Woodcock, and an infant sister, Regina Woodcock.
Funeral services will be at 11:00 a.m. Thursday, (January 4, 2018) at the McGrew Memorial General Baptist Church. Bro. Charlie Smith will be officiating. Burial will be in the Pollyanne Cemetery.
Visitation will be at the Dermitt Funeral Home from 6:00 p.m. to 8:00 p.m. Tuesday, from 9:00 a.m. to 8:00 p.m. Wednesday, and at McGrew Church from 9:00 a.m. on Thursday until time of services.
Online condolences can be made in the guestbook on our website at www.dermittfuneralhome.com.