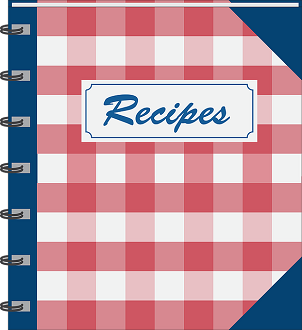 We are officially in a new year, so why not try out some new recipes? I'll admit, I am guilty of getting caught up in making the same old stuff, getting bored, and then heading over to Pinterest to find something new…only to give up and revert back to my old ways. So, I started thinking about how I could spice up my meal routines and I decided that trying one new recipe per month would be a nice fit. Here are 12 new recipes that I am excited to try and share with you:
January: Let's keep the cold away with this delicious Cheeseburger Soup. Find the recipe here.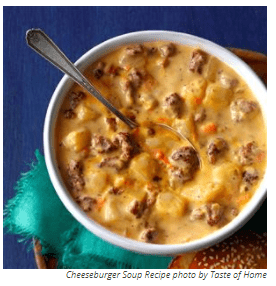 February: This German Chocolate Cake is the perfect treat for your sweetie! Find the recipe here.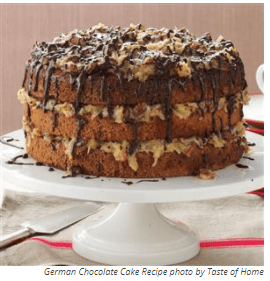 March: Having people over for March Madness means lots and lots of food. Make it an appetizer potluck with this Fiesta Pinwheel Recipe.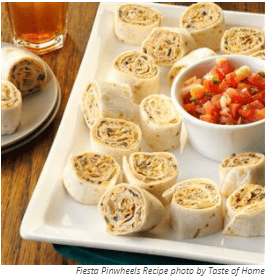 April: Easter Lunch may have been a hassle in years passed, but not now with this No-Cook Coconut Pie.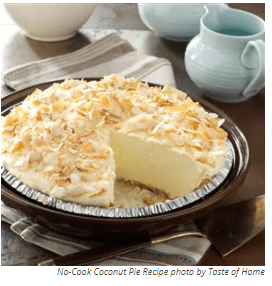 May: Make Mom a Mother's Day dish that she will be proud of with this awesome Fried Chicken recipe.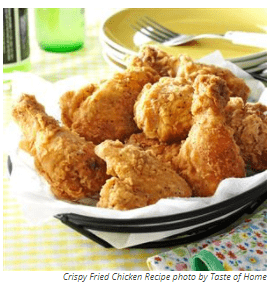 June: Embrace Summer and the freshness the season brings with this easy-make strawberry pie.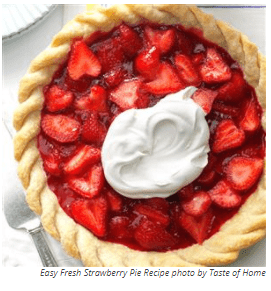 July: Let Freedom Ring with this Red and White Dessert. Feeling especially Patriotic? Add blueberries to show your true-blue USA pride!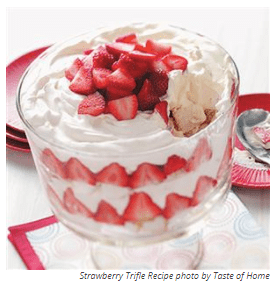 August: It's back to school for some, which means back to all the busy lifestyles. Make it easier with this pot roast recipe.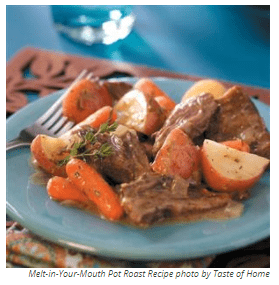 September: Temperatures are cooling down and more time is being spent indoors, so let's have homemade brunch with this hearty recipe!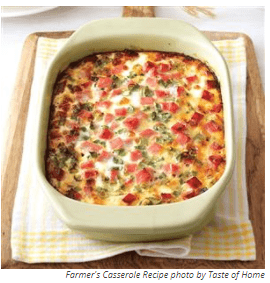 October: All your little ghosts and goblins are guaranteed to want to try a sweet new pumpkin roll this Fall.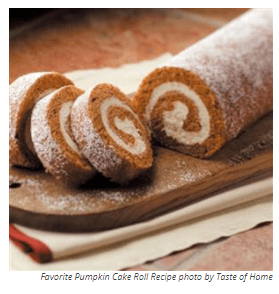 November: Thanksgiving is here, so go out on a leaf and try this new cornbread recipe.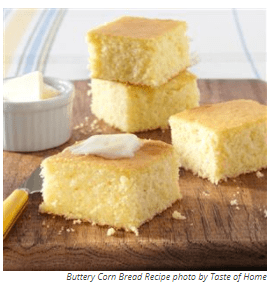 December: Christmas candy season is the best season of all. All the delicious homemade treats prove that it's the most wonderful time of the year. Add this recipe to next year's Christmas menu.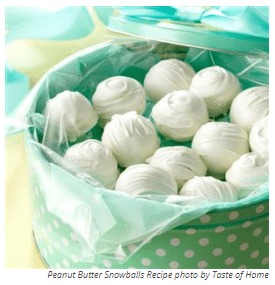 All recipes and photos courtesy of TasteofHome.com's list of Top 100 Recipes.
I want to hear your feedback as you try these new recipes in 2018. Whether it's good or bad, leave your opinion in the comments below.
Until next time.