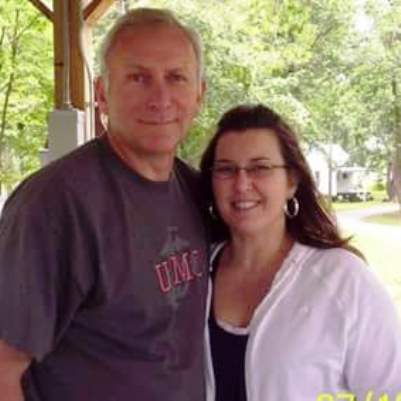 Leitchfield Tourism Director Ilsa Johnson introduced Greg Hudson as the city's first Parks and Recreation Director at Tuesday night's Leitchfield City Council meeting.
Hudson, originally from Muhlenberg County, has lived in Edmonson County since retiring from the Marine Corps nearly 14 years ago.
Hudson began his parks and rec career as a volunteer in Edmonson County not long after arriving in the county, first as a coach and umpire in various youth leagues. As his career continued, Hudson was hired as a part-time parks employee, before eventually became a full-time employee.
"I started out helping coach and then began to umpire, and over a period of time, I became more and more involved in the program," Hudson said. "The director was doing everything himself, so he hired me to help him out."
During this time, Hudson earned a bachelor's degree in Parks and Recreation from WKU. He subsequently was hired as the parks department's Program Director/Event Coordinator.
Under Hudson's guidance, Edmonson County improved its youth baseball, basketball and softball programs, expanded its disc golf course (from 18 to 27 "holes"), and implemented Special Olympics and soccer programs.
Hudson said in one year the soccer program grew from 31 participants in 2016 to 69 in last year, and the Special Olympics program had 12 athletes participate in 2016, with five competitors competing in Richmond at the state Special Olympic games.
"I have a passion for working with youth, and that's why I'm so excited" about becoming Parks and Recreation Director in Leitchfield, Hudson said.
Not only has Hudson managed and grown youth sports programs in Edmonson County, but he also began promoting free "Movie in the Park" events, as well as hosting free concerts, boasting mostly local talent.
With the creation of sports programs and the expansion and improvements made to existing programs, Edmonson County offered high quality programs to its youth, but Hudson wanted to create teen- and adult-driven activities, as well.
"We implemented things for kids 12 and under, but what was being missed were activities for teenagers and their parents," Hudson said about the advent of the free movie and concert events.
Hudson, who was obviously excited about the opportunity and challenges presented by the job, takes over as Parks and Recreation Director on Monday.
By Ken Howlett, News Director
Contact Ken at ken@k105.com or 270-259-6000