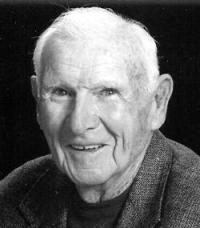 Eddie Estle Harp, age 90, of Leitchfield, KY, passed away Monday, (January 1, 2018) at his home, surrounded by family.
He was born on January 26, 1927 in Edmonson County, KY, the son of the late Roy and Amanda Clark Hark.
He was a farmer and was a member of the Leitchfield United Methodist Church.
He is survived by his wife of 71 years, Ernestine Probus Harp of Leitchfield; two sons, Ricky Harp of Leitchfield and Martin Harp (Jan) of Frankfort, KY; a daughter, Janet Barrett (Steve) of Clarkson, KY; 11 grandchildren and 14 great grandchildren.
Other than his parents, he was preceded in death by a daughter, Cheryl Clemons; and seven siblings: Arnold and Edmund Harp, Flora Stone, Florence Harrell, Bertha Probus, Corda Probus, and Mary Lou Carter.
Funeral services will be at 1:00 p.m. Saturday, (January 6, 2018) at the Leitchfield United Methodist Church in Leitchfield. Bro. Musial Pearson and Bro. Ric Holladay will be officiating. Burial will be in Leitchfield Memory Gardens.
Visitation will be at the Dermitt Funeral Home from 4:00 p.m. to 8:00 p.m. on Friday and will move to the Leitchfield United Methodist Church on Saturday for visitation from 10:00 a.m. until time of services.