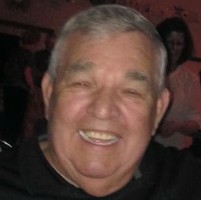 Ronald Michael "Mike" Gallagher, age 79, of Caneyville, KY, passed away Friday, (January 5, 2018) at Norton's Hospital in Louisville, KY. He was born on July 14, 1938 in Mulhenberg , KY, the son of the late Hugh
Michael and Ava Nell Shadowen Gallagher.
He was a retired warehouseman for Kroger Industries, who enjoyed trap shooting, farming and winter trips to Florida; He was a an army veteran, a member of the Gideons, the Teamsters Union Local # 89 and was a member
and elder of the Short Creek Cumberland Presbyterian Church.
He is survived by his wife, Rita Willoughby Gallagher, two sons, Michael Scott (Melanie) and Stephen Todd (Kim) Gallagher both of Caneyville, eight grandchildren, Adam, Jacob, Ryan (Katie), Justin, Thomas and Luke Gallagher, Megan Zeman (Tim) and Hillary Vincent (Talon), one great grandchild, Presley, his sister, Barbara Brunton (Charles) of Louisville, and two half-brothers, Edward Dennis of St. Paul KY and James Dennis of
Caneyville.
Other than his parents, he was preceded in death by two grandchildren, Jon and Reghan Gallagher.
Funeral services will be at 11:00 a.m. Tuesday, (January 9, 2018) at the Dermitt Funeral Home in Leitchfield. Bro. Billy Carter will be officiating with cremation to follow.
Visitation will be at the Dermitt Funeral Home from 2:00 p.m. to 8:00 p.m. Monday and from 9:00 a.m. Tuesday until time of services.
Online condolences can be made in the guestbook on our website at www.dermittfuneralhome.com.