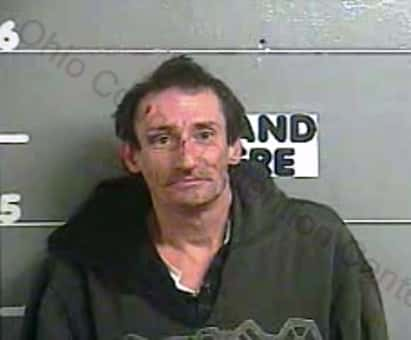 On Friday night, the Ohio County Sheriff's Office and Kentucky State Police responded to a single-vehicle accident on Hwy 1164, near Hartford.
According to police, a Good Samaritan stopped to render aid to the driver of the wrecked vehicle, 50 year-old Stephen Myers, of Olaton, who then got out of his car and pulled a knife on the person who stopped to help.
Police said according to witness statements, Meyers threatened the Good Samaritan with the knife and tried to gain entry in to the person's vehicle, but the other occupants of the car locked the doors before Myers could get inside.
When law enforcement arrived on the scene, Myers fled on foot, but was apprehended a short distance from the accident.
Myers was charged with attempted robbery, four counts of wanton endangerment, DUI (his second such offense), menacing, resisting arrest, disorderly conduct, leaving the scene of an accident, and terroristic threatening.
He's being held in the Ohio County Detention Center on a $10,000 bond.
By Ken Howlett, News Director
Contact Ken at ken@k105.com or 270-259-6000