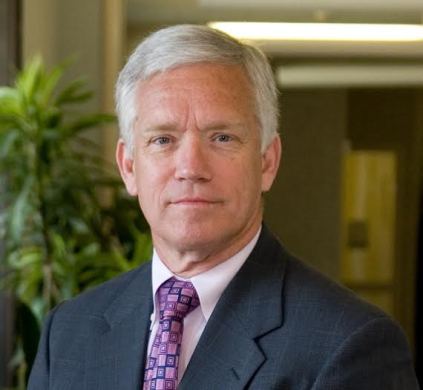 It was quite a treat to kick off the pivotal 2018 Session of the General Assembly with the talented 100th Army Band from nearby Fort Knox playing the National Anthem and My Old Kentucky Home. We also took a moment to officially swear Senator Jimmy Higdon (R-Lebanon) in as the new Senate President Pro Tempore. No one is more deserving and our chamber will continue to benefit from his leadership.
This session has some monumental tasks ahead and the Kentucky Senate Majority stands ready to continue its historic work from last year. Thanks to key legislation passed in 2017, Kentucky enjoyed a record level of economic investments. These businesses are coming to Kentucky because of our favorable business climate created, in large part, by sensible legislation like right-to-work and repealing prevailing wage rules. Jobs are coming to Kentucky in a variety of industries and Kentucky families are strengthened by gainful employment.
But, that was last year. This year the General Assembly will pass a two-year budget and will address Kentucky's pension crisis. The financial well-being of all Kentucky government services hinges on finding a workable solution to pensions, and we will work diligently to put that system on a path to solvency.
Besides passing a budget and pension reform, the Senate majority has several priority bills that we would like to see passed this session. Three of those bills are constitutional amendments: Senate Bill (SB) 2, tort reform, aims to cut down on frivolous lawsuits; Senate Bill 3, known as Marsy's Law, outlines a crime victim's "bill of rights" that ensures equal representation in the judicial system; and Senate Bill 4 would move statewide constitutional office elections to even-numbered years to increase voter participation and save taxpayer dollars. Senate Bill 5 will help independent pharmacists remain competitive by regulating pharmacy benefit managers (PBMs).
We will also likely examine legislation to encourage healthier lifestyles among Kentuckians, who continue to lead the nation in cancer and smoking rates. I have also filed legislation that will reduce the number of Managed Care Organizations and create an assessment to the cost of cigarettes to reimburse taxpayers for the cost of treating smoking-related illnesses, a measure that is supported by nearly eighty percent of Kentucky. However, our main focus and priority will continue to be passing a fiscally responsible budget and pension reform.
Finally, I am pleased to announce that I have been appointed as chairman of the Government Contract Review Committee which will give me a much better understanding of how state government operations are carried out via contracted entities. This is a perfect committee to look for redundancy and waste in government services while also closely scrutinizing contracts with groups like the Kentucky Lottery, Kentucky Retirement Systems, and Managed Care Organizations that are involved in extremely high dollar dealings with the Commonwealth of Kentucky. I look forward to serving the Kentucky State Senate in this capacity.
If you have any questions or comments about the issues or any other public policy issue, please call me toll-free at 1-800-372-7181 or email me at Stephen.Meredith@LRC.ky.gov.  You can also review the Legislature's work online at www.lrc.ky.gov.
By Sen. Steve Meredith