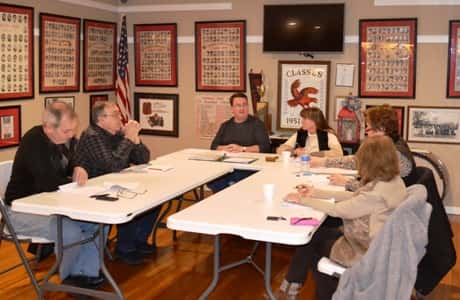 At Monday night's meeting, the Clarkson City Commission agreed to allow the city's sewer department to continue to look for a new truck and for Mayor Bonnie Henderson to sign documents related to the vehicle's purchase.
The department is looking for an extended cab truck with a flat bed. Commissioners, after a motion by Ed Schott, voted to limit the potential purchase to under $12,000, with a deadline of March 15 to locate a suitable vehicle.
If a new truck hasn't been purchased, commissioners will re-visit the issue.
Henderson said the sewer department located a vehicle in mid-December, but another entity purchased the truck before the city could take action. It sold for $8,400.
Sewer renovation project moving forward
Henderson noted that Larry Cann, of Cann-Tech, the engineering firm overseeing the massive sewer and pump station upgrades, said his company is nearing putting the project up for bid. Henderson said an environmental impact study needs to be undertaken, and hopefully completed in the next month, before the bidding process may begin.
The sewer renovation project will cost approximately $1 million and be paid for with a grant and low interest government loan.
Garbage pickup on Martin Luther King Jr. Day
Garbage pickup on Martin Luther King Jr. Day will continue as normal, or until the garbage truck is full. With Leitchfield Utilities closed on the holiday, the truck will have no place to dump. The stops not made on Monday, will be made on Tuesday.
MLK Jr. Day is Monday, January 15.
Blood drive
The next Red Cross Blood Drive in Clarkson has been scheduled for February 10 from 12:00 until 5:00 at the Clarkson City Hall and Community Center.
By Ken Howlett, News Director
Contact Ken at ken@k105.com or 270-259-6000