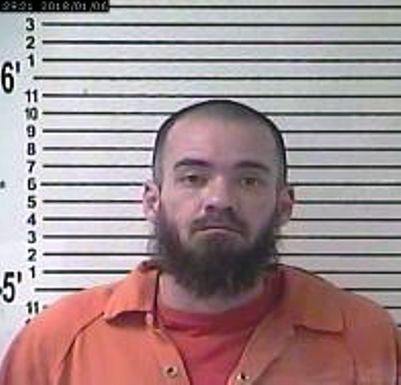 On Monday, an Elizabethtown man was arrested after admitting to striking his daughter with a plastic baseball bat on December 23.
Benjamin Grice, 32, was arrested by Kentucky State Police after telling authorities he may have taken "disciplining too far," after hitting the child with the bat and his hand.
Grice had custody of his daughter from December 21 through the 24, according to a report in the News Enterprise. When the little girl's mother took custody of the child she noticed bruises on the child's leg and two scrapes on her stomach, along with a handprint on her left arm.
The girl's mother confronted Grice about the marks when, according to the News Enterprise, Grice told the mother "that he whipped her on the butt with a plastic baseball bat."
A physician who examined the girl said her injuries were consistent with child abuse.
Grice was charged with second-degree criminal abuse of a child younger than 12, a class D felony punishable by one to five years in prison. He was lodged in the Hardin County Detention Center but has since bonded out of custody.
By Ken Howlett, News Director
Contact Ken at ken@k105.com or 270-259-6000