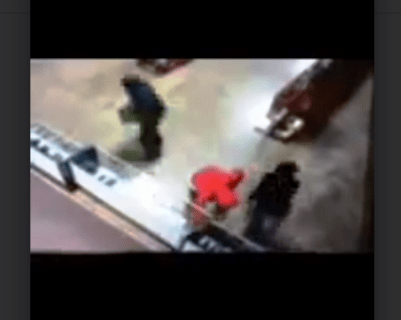 After burglars broke into Whittaker Guns in Owensboro and stole 63 firearms, the ATF announced there's a $5,000 reward for information leading to the arrest and conviction of those responsible for the burglary.
At least four people were involved in the Wednesday morning theft, and based on video surveillance, all are believed to be black males in their late teens or early 20s, according to the Owensboro Messenger-Inquirer. All of the suspects wore hoodies.
The burglars entered the store, located at 6980 West Louisville Lane, by breaking a window, and were then in the building for only three minutes before leaving in a black passenger vehicle. Authorities said 62 of the 63 firearms stolen were handguns.
The investigation is being led by the Daviess County Sheriff's Office, with ATF and Kentucky State Police personnel providing support.
The reward is being offered by the ATF and National Shooting Sports Foundation.
Anyone with information on the theft is asked to contact the Daviess County Sheriff's Office at 270-685-8444, or the Louisville office of the ATF at 800-283-4867.
(Headline photo is still shot of surveillance video)
By Ken Howlett, News Director
Contact Ken at ken@k105.com or 270259-6000