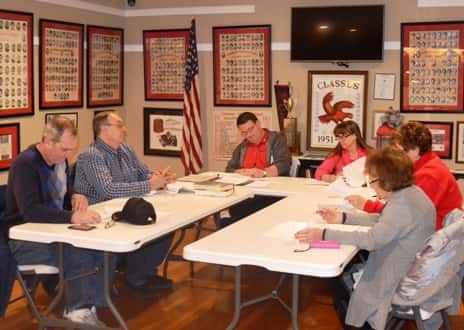 At Monday night's Clarkson City Commission meeting, commissioners approved the first reading of an ordinance to raise sewer rates by 15 percent in order to receive a $700,000 loan to help finance its sewer project.
The wide-ranging sewer upgrade, being overseen by Cann-Tech Engineers, will cost approximately $1 million, with $700,000 of the expense being paid for with a 40 year USDA Rural Development two-percent interest loan.
According to Mayor Bonnie Henderson, the terms of the loan dictate that the city must raise water rates, in order to ensure it can repay the loan. She also said the 15 percent sewer rate increase was the lowest increase allowed by the terms of the loan.
Currently, Clarkson sewer customers pay $15.13 for the first 1,500 gallons of water used; the rate change will increase that amount to $17.40. For every 1,000 gallons of use above 1,500 gallons customers now pay $8.82; that rate will increase to $10.14.
The second and final reading of the ordinance will be held at a special called meeting later this month.
By Ken Howlett, News Director
Contact Ken at ken@k105.com or 270-259-6000