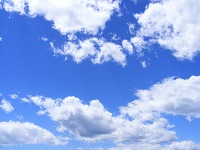 Doris K. (Weedman) Duggins, age 71 of New Albany, Indiana passed away Monday, February 26, 2018 at Baptist Health Floyd Hospital in New Albany.  She was born November 21, 1946 in Louisville, Kentucky the daughter of the late Edward and Mary (Whobrey) Weedman.  She retired after 32 years of service with General Electric in Louisville and was a member of V.F.W. Post 3281 Ladies Auxiliary in New Albany, IN.
​She is survived by her son, Gilbert L. Duggins of Nashville, TN, her daughter, Sandra K. Rockwell of New Albany, IN, three sisters, Louise Lindsey of Leitchfield, KY, Jeanetta McClellan of  Vine Grove, KY and Jessie Mudd of Elizabethtown, KY, three grandchildren and two great-grandchildren.
​Other than her parents, she was preceded in death by her husband, Colbert L. Duggins, and two brothers, Ray Edward and Charles Weedman.
Funeral services will be held at 1:00 p.m., Saturday, March 3, 2018 at the Watson & Hunt Funeral Chapel in Leitchfield. Burial will be in the Yeaman Cemetery.
Visitation will be held from 4:00 p.m. until 8:00 p.m., Thursday, March 1, 2018 at the Seabrook Diekmann & Naville Funeral Home in New Albany, IN.
Visitation will also be held from 2:00 p.m. until 7:00 p.m., Friday, March 2, 2018 and from 9:00 a.m. until service time Saturday at the Watson & Hunt Funeral Chapel in Leitchfield, KY.