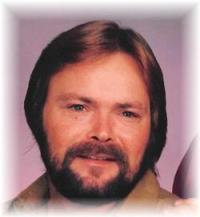 Douglas Parks, age 61, of Clarkson, KY, passed away Sunday, (February 25, 2018) at Twin Lakes Regional Medical Center in Leitchfield, KY.
He was born on in Louisville, KY, on July 03, 1956 to the late Joyce Edward Parks and Nellie Lindsey Bratcher.
He enjoyed watching westerns.
He is survived by his wife, Barbara Parks of Clarkson, a son, John Baker (Bradley) of Denver, CO; a granddaughter, Alexis Baker of Cookeville, TN; and three sisters, Elaine Basham, Linda Heflin (Phillip) and Sharon Tarrence (Danny) all of Clarkson. Several nieces and nephews also survive.
Other than his parents, he was preceded in death by his daughter, Lisa Diane Baker; a brother, Ricky D. Parks; and his step-father, Leon Bratcher.
Funeral services will be at 12:00 p.m. Noon on Thursday, (March 01, 2018) at the Dermitt Funeral Home in Leitchfield. Rev. Arnold Moon will be officiating.
Visitation will be at the Dermitt Funeral Home from 1:00 p.m. to 8:00 p.m. Wednesday and from 9:00 a.m. Thursday until time of services.