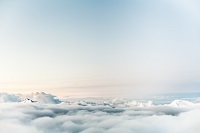 Ina B. Coates age 82 of Louisville passed away on Sunday, February 25, 2018 at Twin Lakes Regional Med Ctr. in Leitchfield, KY.  She was born in Grayson County, KY on May 1, 1935.  She was the daughter of Charlie and Lois Williams Hayse and was married to Estill Coates.  She was a Housewife.
Visitation:  Friday, March 2, 2018 after 10:00 AM CST at Rogers-Oller Funeral Home until time of service. Service: Friday, March 2, 2018 at 2:00 PM CST at Rogers-Oller Funeral Home with Bro. Hank Gibson officiating. Burial to follow at Johnny Haycraft Memorial Cemetery
She was preceded in death by her Parents, Husband and one brother James Cortland Hayse.
She is survived by one son, William Sherrill Coates; two grandsons: Chandler and Garrett Coates; two sisters: Lorine Coffey (Richard) and Joyce Coy (Buddy) and one sister-in -law, Helen Hayse.