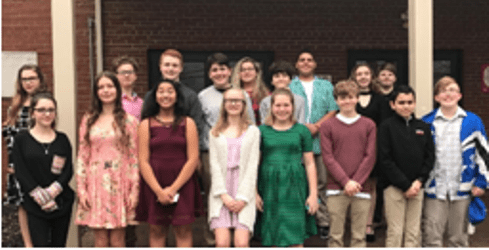 The Grayson County Band Program was represented by 37 band students in the 4th District, All-District Band.
The 4th District Symphonic Band and 9/10 Honor Band performed February 2 and 3 at Taylor County High School.
The Symphonic Band was under the baton of world renowned conductor/composer David Holsinger. The 9/10 Honor band was under the baton of Tim Allen, Director of Bands at Lindsey Wilson College.
The 4th District Middle School Honor Band performed February 24 and 25 at Campbellsville High School, and featured 17 middle school students. Their directors were Kerry Evans of Madison Middle School in Richmond and Perry Rollankoter from Sunman-Dearborn MS in Indiana.
"The band program is incredibly proud of this group of young men and women for being great examples of leadership and musicianship in representing our school and community," said Ashley Bell, who, along with Aaron Bell and Angela Nash, direct the district's band programs.
(Headline photo: GCMS All-District, front l-r: Elizabeth Goodman, Lyric Snell, Ashley Franklin, Shaylee Carter, Macie Mudd, Tucker Lyons, Baha El-Masri, Samuel McClure; back, l-r: Aidra Duff, Levi Pawley, Jay Brackett, Joel Beres, Sarah Milliner, Halle Sandlin, Houston Schoenbachler, Gracie Huff, Chase Whitman.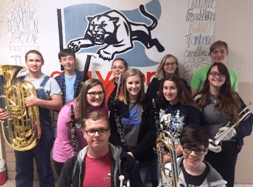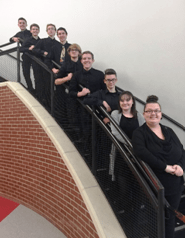 By Grayson County Schools