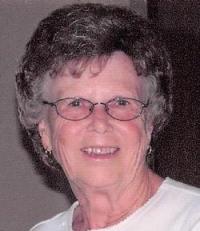 Lottie Ellen Hodges, age 84, of Leitchfield, KY, passed away Sunday, (March 4, 2018) in Leitchfield.
She was born on October 22, 1933 in Leitchfield, KY, the daughter of the late Wilbur and Dorina Rea Ferry Kiper. She was a homemaker who enjoyed growing flowers, gardening, and working jigsaw puzzles. She graduated from Leitchfield High School in 1953. She retired as a seamstress from Phar-Shar Manufacturing and had also worked at Kane Manufacturing.
She married the love of her life, Leroy Hodges on June 6, 1953, and they became inseparable. Lottie was a member of Little Clifty Baptist Church.
She is survived by her husband, Leroy Hodges of Leitchfield; her daughter and son-in- law, Patricia and Al Cross of Frankfort, KY; two sisters, Peggy Cummings (Kenneth), Wilda Escue (Harvel); and one brother, Ellis Kiper (Sandra). Several nieces, nephews, and cousins also survive.
Other than her parents, she was preceded in death by two siblings, James Major Kiper and Janie Sue Kiper.
Funeral services will be at 11:00 a.m. Wednesday, (March 7, 2018) at the Dermitt Funeral Home in Leitchfield. Bro. Gerry Otahal will be officiating. Burial will be in the Leitchfield Memory Gardens Cemetery.
Visitation will be at the Dermitt Funeral Home from 3:00 p.m. to 8:00 p.m. Tuesday and from 9:00 a.m. Wednesday until time of services.
Online condolences can be made in the guestbook on our website at www.dermittfuneralhome.com.