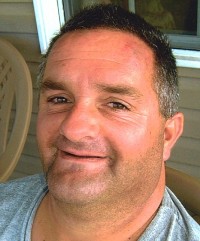 Travis Lee Drake age 45, of Leitchfield, KY passed away on Sunday, March 4, 2018 at Twin Lakes Regional Med. Ctr.
He was born in Hardin County, KY., the son of Charles and Eleanor Denison Drake.
Visitation is Wednesday, March 7, 2018 from 2-8 PM CST; Thursday, after 9:00 AM CST at Rogers-Oller Funeral Home.
Funeral services will be Thursday, March 8, 2018 at 11:00 AM CST at Rogers-Oller Funeral Home with Danny Haynes officiating. Burial to follow in Clarkson Cemetery.
He was preceded in death by one brother, Edward Decker.
He is survived by his parents, Charles and Eleanor Drake; two brothers: Terry Drake (Brenda) and Timothy Decker (Elizabeth); and two sisters: Paula Haynes (Danny) and Victoria Culbertson (Mitsuo).