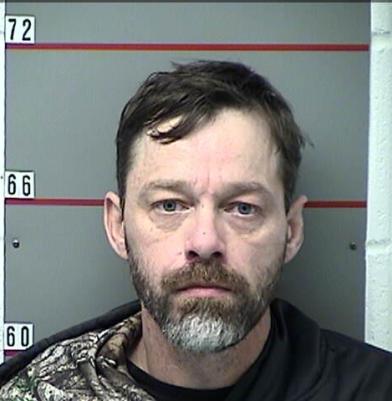 On Monday afternoon at approximately 4:00, the Clarkson Police Department was conducting a burglary investigation that led police to a residence on Kiper Road, just outside of Leitchfield.
Clarkson Police Chief Buck Meredith arrived at the home in the 2500 block of Kiper Road and located the suspect, 46-year-old Michael Finn. Chief Meredith said as he attempted to arrest Finn he fled on foot, running down Kiper Road as cars stopped in the roadway to keep from hitting the suspect.
According to Chief Meredith, he caught Finn after pursuing him for 150 to 200 yards, bringing him down in a roadside ditch. Finn continued to resist as Chief Meredith cuffed him.
Finn was transported to the Grayson County Detention Center where he's been charged with receiving stolen property (over $500 under $10,000), wanton endangerment of a police officer, and fleeing or evading police, all felonies, as well as resisting arrest.
Finn was arrested in August of last year after running naked down Memory Lane, in Leitchfield. In that case, he was charged with public intoxication (excludes alcohol) and indecent exposure.
He was also picked up last week by the Grayson County Sheriff's Office on a warrant.
By Ken Howlett, News Director
Contact Ken at ken@k105.com or 270-259-6000