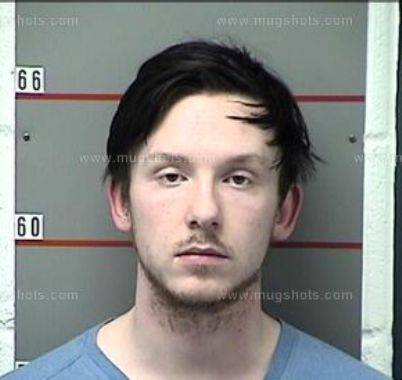 Saturday night at approximately 8:45, the Grayson County Sheriff's Office was dispatched to Robbie's Convenience Store in Short Creek on the report of a man under the influence at the gas pumps.
Deputies Fred Norder and Kelsey Overton responded, with Norder arriving first and making contact with 22-year-old Matthew Marshall and 21-year-old Kaelin Walter, both of Louisville, as they exited the store and walked toward their vehicle.
As Norder spoke with the pair, they appeared to be under the influence of an unknown substance, according to police, as both appeared lethargic while answering questions. While talking with Marshall and Walter, Deputy Norder spotted marijuana and drug paraphernalia inside the vehicle, with the deputy finding additional marijuana after searching the car.
In the arrest report, Deputy Norder said he was prepared to cite and release the subjects when Marshall suddenly became belligerent.
Deputy Norder warned Marshall that he was going to arrest him, but Marshall continued to verbally abuse the deputy, resulting in Deputy Norder arresting Marshall. During the arrest, Deputy Norder said Marshall "kept attempting to turn toward me" while he was double-locking the handcuffs.
Once inside the cruiser, Marshall began to threaten Deputy Norder, and according to the arrest report Marshall said, "No wonder why people want to kill you." Deputy Norder said Marshall continued to threaten him while en route to jail, saying "If I could I would slice your teeth out one by one."
Deputy Norder said that Marshall also told him that "he wanted to shoot me in the legs and watch me bleed out." Marshall continued to yell, curse, and bang his head on the car's cage, telling the deputy that he'd find him and that "he knew people that shot cops."
Once at the Grayson County Detention Center, Deputy Norder says in the arrest report that Marshall told jail staff that "he was going to court with me and that he would follow me out to my car and follow me home."
Marshall was charged with terroristic threatening, resisting arrest, possession of marijuana, and possession of drug paraphernalia.
Walter was cited for possession of marijuana and possession of drug paraphernalia and released.
By Ken Howlett, News Director
Contact Ken at ken@k105.com or 270-259-6000