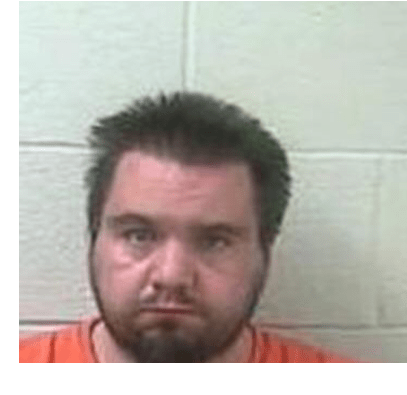 Thursday morning at approximately 4:20, the Leitchfield Police Department and EMS responded to a report of a man with a gun breaking into an occupied mobile home in the 1600 block of Brandenburg Road.
The caller related to Grayson County Central Dispatch that he did not know the man, and that the suspect was making threats of violence. Besides the mobile home's adult resident, a female juvenile was also in the home.
Upon arriving at the scene within minutes, Officers Joe Overton and Tim Moutardier confronted the suspect, 39-year-old Clifton Ray Pierce, of Leitchfield, standing on the porch of a trailer adjacent to the mobile home that had been broken into.
Pierce ignored officers' commands and was tased. Police, though, said the jolt had no effect on Pierce, who was intoxicated, resulting in Officers Overton and Moutardier taking Pierce to the ground and placing him under arrest.
The investigation has shown that Pierce and his girlfriend or wife (it's unclear if the couple is married) were in a domestic dispute when Pierce allegedly stabbed the female in the upper left chest area. She then fled the mobile home.
After a short time, Pierce left his mobile home and went to look for the female he stabbed. Apparently thinking she went into a neighboring mobile home, Pierce broke into the trailer and began yelling threats. The adult male occupant called 911 to alert authorities, and then exited the mobile home through a window with his young daughter.
Police found a bloody knife inside Pierce's residence, but no firearm was located. Additionally, animal control was requested at the scene to take control of Pierce's pit bull because the dog was hindering the investigation.
Pierce was transported and lodged in the Grayson County Detention Center where he's been charged with two counts of wanton endangerment, domestic violence assault, burglary, terroristic threatening, resisting arrest, menacing, and alcohol intoxication. Pierce, who only recently moved to Grayson County from Daviess County, also had four arrest warrants out of Daviess County.
The female who was stabbed was transported to Twin Lakes Regional Medical Center by EMS suffering from minor injuries. The other victims, the father and young daughter, were not injured in the incident.
LPD Officer Keith Harrell assisted at the scene.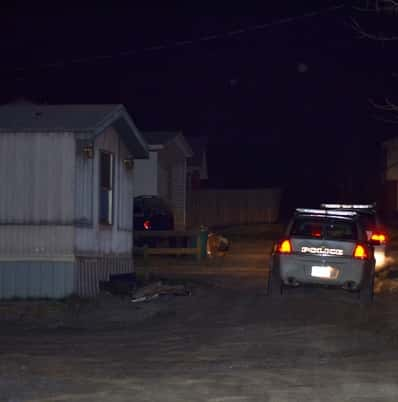 By Ken Howlett, News Director
Contact Ken at ken@k105.com or 270-259-6000