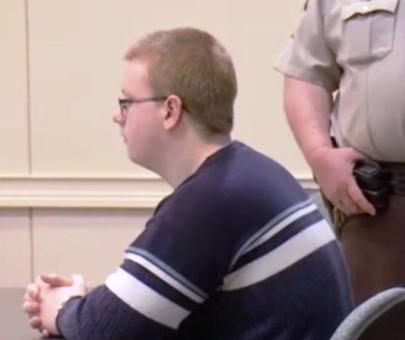 Marshall County High School shooting suspect Gabe Parker appeared in court on Monday as his attorneys argued to move his case to juvenile court.
Parker's attorneys argued that their client's constitutional rights were violated when he the case transferred to circuit court. But Kentucky law states a child of at least 14 accused of a felony in which a firearm was used must be transferred to circuit court for trial as an adult if the district court finds probable cause that the child committed the offense, according to multiple media reports.
Parker, 16, is accused of killing two students and injuring more than a dozen others at Marshall County High School on January 23. He is not eligible for the death penalty because he is a juvenile, but Parker could face life with no chance for parole for 25 years.
If Parker's case is transferred to juvenile court and he's found guilty, he would only be incarcerated until he's 18.
No information regarding when the court will rule on the defense attorney's argument was given.
(Photo of courtesy of CBS)
By Ken Howlett, News Director
Contact Ken at ken@k105.com or 270-259-6000