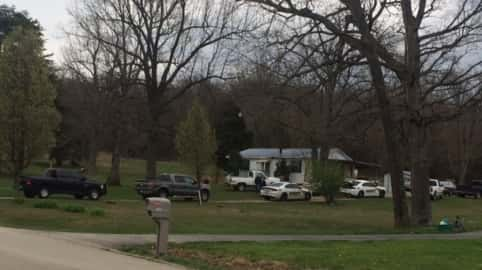 Friday afternoon at approximately 4:05, the Grayson County Sheriff's Office and EMS responded to an apparent shootout between relatives in the 3000 block of Grindstone Road.
When Sheriff Norman Chaffins, Deputies Taylor Logsdon, Mark Newman and D.J. Newton arrived on the scene, they found that 43-year-old Jerry Gardner Jr., of Clarkson, had been shot in the left shoulder. He was transported by EMS to Hardin Memorial Hospital.
According to relatives, Gardner, who lives less than a quarter mile away, drove into the driveway (or possibly just next to the driveway in a grassy area) of his uncle, Oval Willis Jr, and began shooting into the residence. A female and Willis were both inside the home, with Willis returning fire and striking Gardner's truck as well Gardner.
Gardner's black pickup truck was located in a field across the street from the Willis residence, approximately 150 yards away, apparently the result of Gardner attempting to avoid the gunfire. Small pieces of the truck were seen in a side yard adjacent to the Willis driveway.
The truck was towed from the scene.
Sheriff Norman Chaffins could be seen interviewing Willis, and the female who was in the residence at the time of the shooting; neither person was injured.
According to relatives of both Gardner and Willis, the shooting was the culmination of a property dispute among family members, and began in earnest sometime Thursday night before boiling over into the shooting Friday afternoon.
The sheriff's office expanded its inquiry into the incident by visiting an unknown second address on Grindstone Road, as well as another nearby property.
(UPDATE: Friday @ 8:03 p.m.) – Sheriff Norman Chaffins said Gardner has been treated and released from Hardin Memorial Hospital. The Sheriff added, "The investigation is ongoing and the case will be presented to prosecutors with potential criminal charges once the investigation is complete."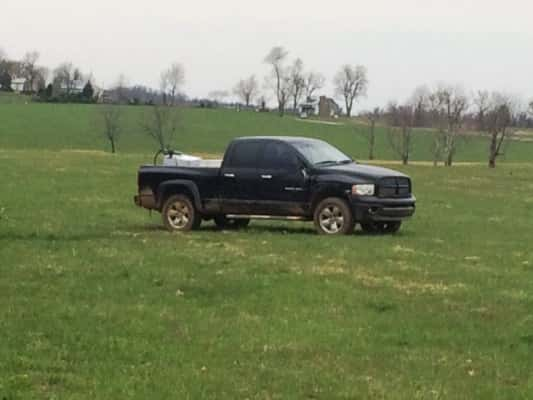 By Ken Howlett, News Director
Contact Ken at ken@k105.com or 270-259-6000