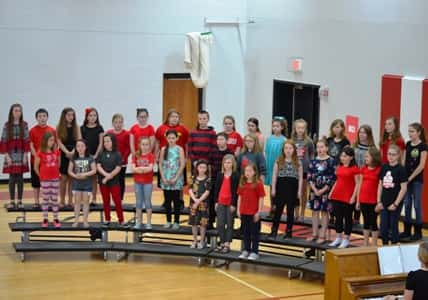 At Thursday night's Grayson County School Board meeting at Clarkson Elementary School, Clarkson Principal Shannon Cates recognized several students and staff members for outstanding performance.
But first, the assembled parents and educators were entertained by the Clarkson Choir who performed two songs, the second as backup to Amy Williams in a beautiful rendition of "Brother."
Cates then recognized 14 students from the fourth and fifth grades, who last year scored Distinguished in all areas in statewide testing (reading, math and language arts). The current fifth grade students recognized were Elijah Hart, Chase Mattingly, Bailey Tilford, Reed Elmore, Will Johnston, Sydney Powell, Lana Tomes, Heaven Logsdon, Levi Rogers and Breanna Whobrey.
The current fourth grade students rewarded were Lila Riggs, Jimmy Lear, Garon Johnson, and Peyton Stone.
Cates also recognized each of 26 students selected by teachers as displaying a variety of attributes including having a positive attitude, being a great helper and classmate, and showing great academic growth, among other qualities.
The kindergarten students recognized were Connor Rigsby, Zoey Tennison, Brinley Smith, and Kaden Hales; first graders Jarret Logsdon, Emily Whitfill, Madison Peters, Autumn Whitfill, and Eli Haycraft; second graders Payton Langley, Lacey Alvey, Sarena Trujillo, and Elijah Stevenson; third graders Morgen Hayes, Ethan Kingrey, Jaden Anderson, and Lindsay Miller; fourth graders Ali Riggs, Brooke McKinney, Adam Bell, and Kenedi Green; and fifth graders Heaven Logsdon, Lana Tomes, Zoei Napper, Kansas Minton, and AJ Eubank.
Crump resigning
In the business portion of the meeting, it was announced that Assistant Superintendent Mitch Crump will resign his position effective June 30.
Crump, who is a former Meade County Schools superintendent, and has nearly three decades of teaching and or administrative experience, helped ease Doug Robinson's transition to superintendent from assistant superintendent after the retirement of former superintendent Barry Anderson two years ago.
"He's really been a great asset," Robinson said about Crump. "I've really enjoyed getting to know him, just on a personal level and a professional level. He's just a super good school guy and a super person. And he was a great help in my transition."
Crump said leaving Grayson County was a difficult decision, but the travel time he puts in (he lives in Meade County with his family), which takes him away from many of his high school age son's activities (his son Carson plays for the Meade Co. HS baseball team), was key in his decision-making.
"I've really enjoyed my time here," Crump said. "It's been a great experience."
The position now must be advertised, with Robinson hoping to have Crump's replacement hired soon.
(Headline photo: The Clarkson Elem. School Choir)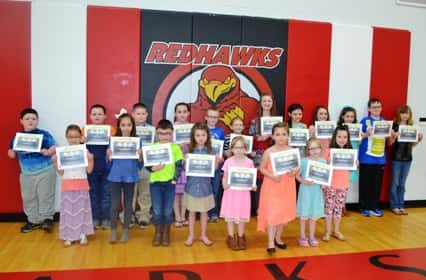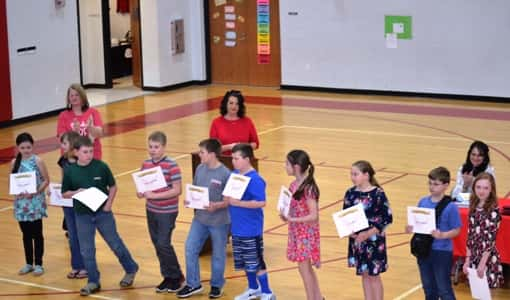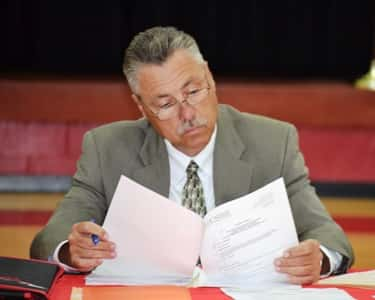 By Ken Howlett, News Director
Contact Ken at ken@k105.com or 270-250-6000