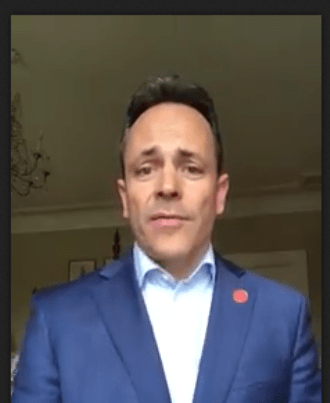 Gov. Matt Bevin has apologized for the controversial comments he made only hours after the General Assembly voted to override his veto of budget and tax reforms on Friday.
Gov. Bevin's comments, in which he said "hundreds of thousands" of children were put at risk because of teachers rallying in Frankfort, resulting in several school districts closing, were roundly and strongly criticized by bipartisan voices.
"I guarantee you somewhere in Kentucky today a child was sexually assaulted that was left at home because there was nobody there to watch them," Bevin said on Friday. "I guarantee you somewhere today a child was physically harmed or ingested poison because they were home alone because a single parent didn't have anybody to take care of them."
"I regret the Governor made those comments," said GOP floor leader Sen. Damon Thayer. "I think they're indefensible."
"I've never been so appalled at comments by anyone, let alone a Governor," KEA President Stephanie Winkler said. "I just couldn't believe it."
On Sunday, Gov. Bevin issued a video apology via his Facebook page, saying in part, "I apologize for those who have been hurt by the things that were said. That was not my intent, whatsoever."
Click here to see Gov. Bevin's full video apology.
By Ken Howlett, News Director
Contact Ken at ken@k105.com or 270-259-6000