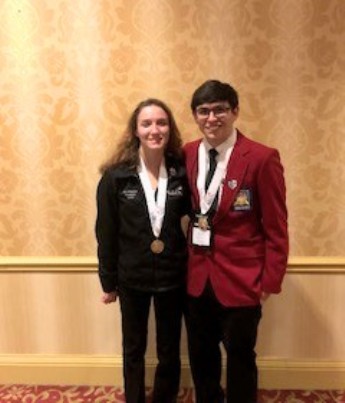 Two Grayson County Technology Center students returned from State SkillsUSA competition as state champions.
Lili LeGawiec took first in a state-only leadership division event, while Josh Walters was a repeat champion in CNC Machining.
The win qualified Walters for national competition to be held this summer in Louisville. More than 16,000 people — including students, teachers and business partners — are expected to participate in the week long event.
By Grayson County Schools