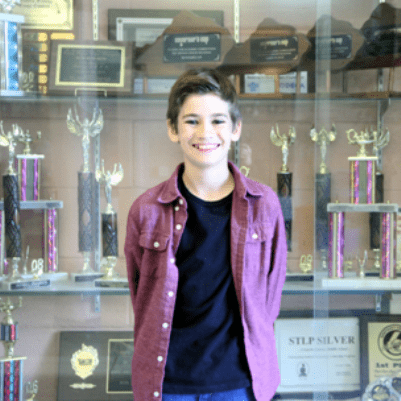 As many high school students eagerly await their results of the ACT college admissions test, Grayson County Middle School student, 7th grader Colton Glenn, recently learned that he will receive state recognition for his.
Glenn's overall score of 21 included scores of 23 in reading and 21 in math, meeting or exceeding ACT benchmarks.
The test is offered to the district's 7th grade Gifted and Talented Education students through the Duke University Talent Identification Program.
He admitted to a little nervousness in taking the test, and with a goal of 18, "(I) didn't really expect to get my score, but I was happy with it," Glenn said.
While preparation took plenty of study, Colton still found time to participate in sports as he plays both middle and high school soccer, and runs for the high school track team. He's also been involved in the legislative Kentucky Youth Assembly (KYA). In this year's session, he and a team of friends authored a successful teen bumper sticker bill to let other drivers know a teen was manning the wheel.
Colton will be formally recognized during a special ceremony at WKU on May 23.
By Grayson County Schools