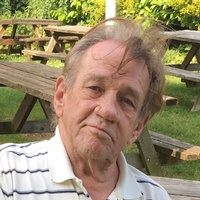 William Lewis Canaday, age 85, of Hudson, KY, passed away Thursday, (April 26, 2018) at his home. He was born on April 11, 1933 in Jefferson Barracks, MO, the son of Clyde and Gladys Silvey Canaday.
He was the owner of Key Real Estate and a retired Veteran of the United States Army. He enjoyed blacksmithing, traveling, square dancing, clogging and reading westerns. He was a member of McDaniels-Antioch United
Methodist Church, American Legion post 81 and the VFW.
He is survived by his wife Marlene Ruby-Canaday; sons, Brad (Sherry) and Billy (Andrea) Canaday both of Louisville; daughters Paulette (Kirk) Puryear of Louisville and Tina (Darrell) Newcomb of Lebanon Junction; step son David (Meshell) LaBaun of Louisville and step-daughter Shelli (Chris) Frank of Hodgenville; twelve grandchildren and one on the way; and two great-grandchildren.
Other than his parents, he was preceded in death by two brothers, Bobby and Wayne Canaday, and sister Sylvia Peak.
Graveside services will be at 12:30 p.m. EST, at the Kentucky Veterans Cemetery Central in Fort Knox, KY on Monday, (May 7, 2018). Bro. Allan Self will be officiating.
Online condolences can be made in the guestbook on our website at www.dermittfuneralhome.com.