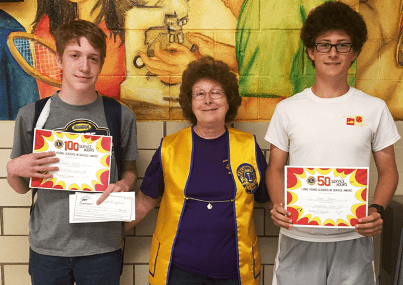 Grayson County High School freshmen Jacob Smith and Grant Manion have been hard at work for their community this year, earning the Leitchfield Lions Club Young Leaders in Service Award.
Smith was awarded for his 100+ hours of volunteer work, and also received a Chamber of Commerce gift certificate. Manion tallied more than 50 hours.
Congratulations to Grayson County High School Orchestra senior Michael Dennis on his University of Louisville School of Music scholarship.
He was joined at his signing by Dr. Sid King, Professor of String Bass and head of the String Education Department at UofL, who also presented Michael a UofL hat to wear for the occasion.
(Headline photo: Jacob Smith, Lion's Club Activity Director Patty Dudgeon, Grant Manion)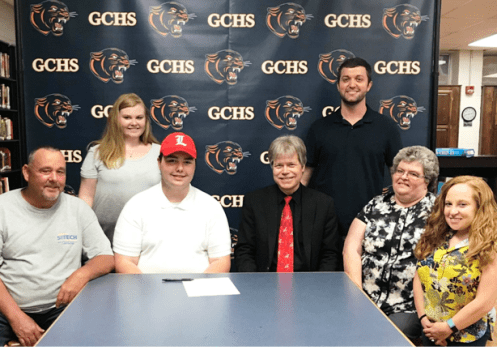 By Grayson County Schools