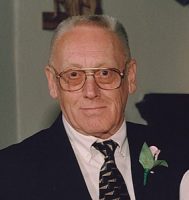 Funeral services for 75 year old Thomas Virgil Belcher will be Monday at 2:00 p.m. at Pleasant Valley Baptist Church.
Burial will be in the church cemetery.
Visitation is 2 – 8 Sunday, and 10 – 2 Monday at Rogers-Oller Funeral Home.
Survivors Include:
His Wife: Imogene Belcher
One Daughter: Tina Obrien (Robert)
One Step-Daughter: Deanna Childress Ashby
One Step-Son: Kendell Childress (Lisa)
Two Grandsons, Five Granddaughters, and 10 Great Grandchildren also survive.