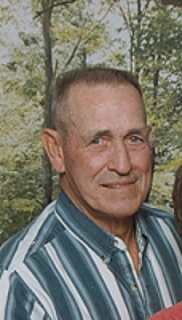 Otis Keown, Jr. of Boston, KY., age 86, passed away on May 29, 2018 at University Hospital in Louisville, Ky. He was born in Black Rock, Ky. the son of Otis Keown, SR and Bessie Marshall Keown. He was married to Mary Ellen Dennis Keown. He was a Heavy equipment operator and a member of Millwood Baptist Church. He loved to fish.
Visitation: Thursday, May 31, 2018 from 2 PM to 8 PM CDT ; Friday after 9:00 AM until time of service at Rogers-Oller Funeral Home.
Funeral service: Friday, June 1, 2018, at 11:00 AM CDT at Rogers-Oller Funeral Home with Everett Hood officiating. Burial to follow in Laymon Cemetery at Millwood, KY.
He was preceded in death by his Wife; Parents; two Granddaughters and his siblings
He is survived by three daughters: Brenda Lucas, Deborah Hood (Everett) and Saundra Keown; five Grandchildren; several Great-grandchildren and several Great-greatgrandchildren.