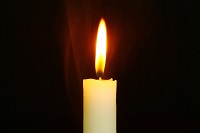 William P. Hampton, Jr., age 69 of Big Clifty, KY, passed away on Tuesday, May 29, 2018 at Norton Hospital in Louisville, KY. He was born in Hopkinsville, KY, the son of William Hampton Sr. and Pauline Cary Hampton. He was married to Catherine Hampton.
Graveside service: Saturday, June 2, 2018 at 11:00 AM CDT at Clarkson Cemetery. Burial in Clarkson Cemetery.
He was preceded in death by his Father.
He is survived by his wife, Catherine; a son William Hampton, III; a daughter, Paula Hicks; his mother, Pauline Hampton; one sister, Charlotte Jones; two brothers: Paul and Phillip Hampton; several Grand and Great-grandchildren.