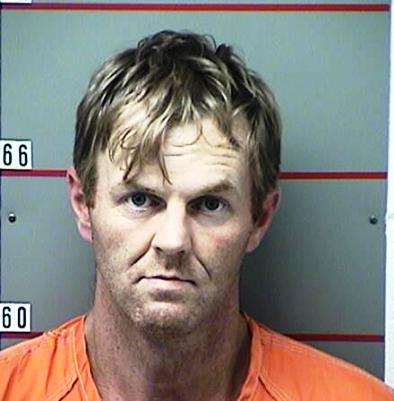 On Wednesday, Grayson County Sheriff's Deputies, Detectives, and KSP Troopers converged on Big Clifty, targeting known drug and crime locations in the area.
In all, there were approximately eight deputies and three troopers present in the area for several hours. During the operation, coined "Operation SheepDog," deputies and troopers wrote approximately 30 traffic citations and arrested a convicted felon on an indictment warrant for possession of a firearm by a convicted felon, according to Sheriff Norman Chaffins.
Deputies arrested and charged 38-year-old Jeffrey D. Dailey, of Glendale, for possession of a controlled substance (methamphetamines) in the parking lot of a Big Clifty business.
Additionally, as previously reported by K105, one person attempted to elude police as he traveled 100-plus mph through Big Clifty as Chief Deputy Jarrod Mudd attempted to initiate a traffic stop. A pursuit ensued between the suspect, 53-year-old James Brown, of Eastview, and deputies and troopers which ended when the suspect was forced to pull over into a driveway near the 800 block of Hardin Springs Road.
Brown was charged with DUI, fleeing or evading police, and speeding 26 mph or more over the speed limit.
All suspects were lodged in the Grayson County Detention Center.
"Operation SheepDog was a huge success, "Sheriff Chaffins said. "This law enforcement event is the first of many that our citizens will see throughout this summer and the rest of 2018. This event will only grow as we will start including other law enforcement agencies in an attempt to target known drug trafficking locations as well as high crime areas throughout Grayson County. Operation SheepDog is being done in an effort to make drug dealers feel as uncomfortable as possible dealing here in Grayson County, while at the same time making our citizens feel safer living in their respective communities. Operation SheepDog is coming to a community near you!"
(Headline photo: Jeffrey D. Dailey)
By Ken Howlett, News Director
Contact Ken at ken@k105.com or 270-259-6000