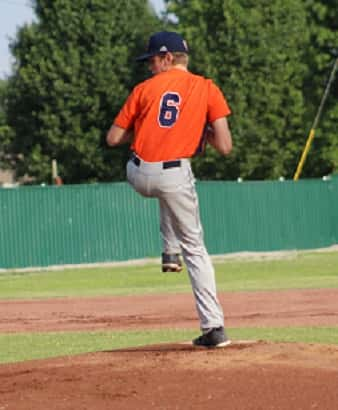 Junior right-hander, Alex Scott, pitched a five-hit shutout last Friday evening, and the Cougar baseball team made one run stand up for a 1-0 win over visiting Ohio County in a five-inning, summer-league game at Don Lee Field.
Scott found himself in hot water early in the game when three straight, one-out hits, the last of the infield variety, loaded the bases for the Eagles. But Scott settled down to strike out the next Eagle batter, then got a ground-ball out to end the threat.
Scott allowed singles in the second and third innings, but then retired the last seven batters he faced to earn the win.
The Cougars scored the only run of the game in the first inning. Leadoff hitter, Noah Bullock walked, and was sacrificed to second by left-fielder Andrew Haycraft. Catcher Briley Napier popped out, but shortstop Cain Smith roped a line-drive down into the left-field corner that went for a triple to drive in Bullock.
That would be it for the scoring, though the Cougars threatened in each of the following innings. In the second, the Cougars had runners at second and third with just one out, but Jake Hawkins struck out and Bullock grounded out to end the inning.
In the third, back-to-back, two-out singles by Smith and Damon Simon put a runner in scoring position, but Kyle Davis grounded out to close out the inning. With two outs in the fourth, the Cougars loaded the bases before Napier grounded out, ending that threat.
Scott worked 1-2-3 fourth and fifth innings then to put the capper on the win.
Summer play continues on Monday when the Cougar travel to Breckinridge County for a pair of games.
By Don Brown, Local Sports
Reach Don at donbrown@k105.com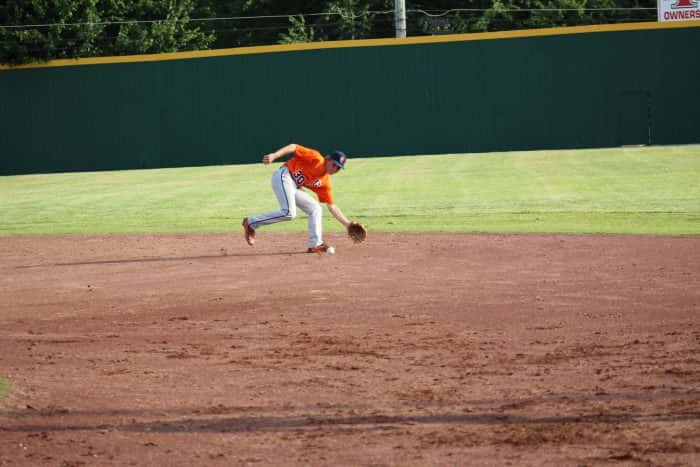 Noah Bullock gobbled up this grounder to put an
end to a first-inning threat by Ohio County.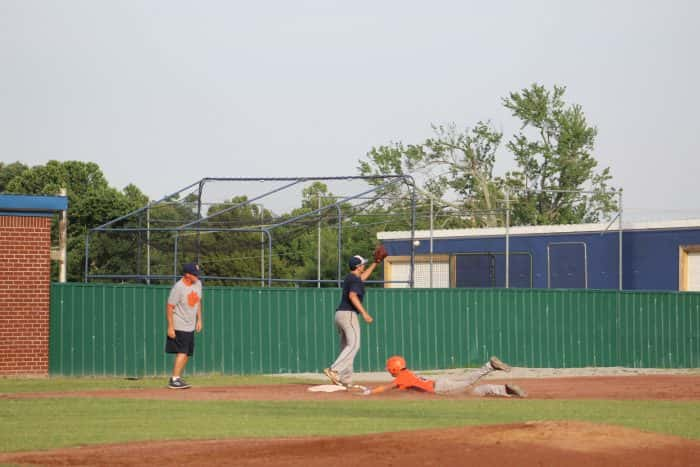 Cain Smith slid safely into third base with a run-scoring
triple in the first inning.