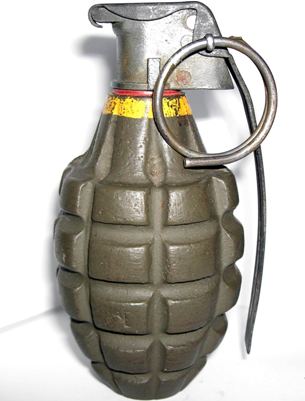 On Monday, Kentucky State Police received a report of a possible live grenade in Slaughters, near the Webster County/Hopkins County line.
Police said an individual had been metal detecting in an empty field and discovered the grenade. The person then, inexplicably, transported the explosive to the Downtown Market (a grocery store/restaurant) on Hwy 41 in Slaughters, and notified law enforcement of his discovery.
Kentucky State Police responded, set up a perimeter and evacuated the area. KSP Hazardous Devices Investigators arrived on scene and rendered the grenade safe.
Kentucky State Police urged citizens to "please contact law enforcement immediately and make sure everyone stays as far away from the device as possible" if anyone finds what is thought to be any type of explosive device.
By Ken Howlett, News Director
Contact Ken at ken@k105.com or 270-259-6000