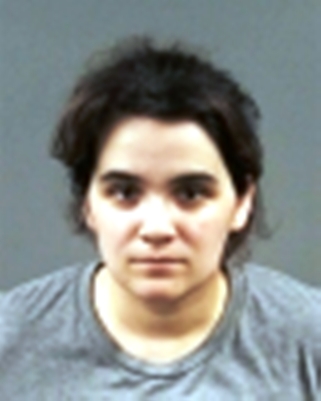 The Bowling Green Police Department has made an arrest after a 15-year-old girl was seriously injured in a Friday night hit-and-run on Industrial Drive.
According to police, detectives located video evidence showing a white vehicle on Industrial Drive at about the same time the juvenile was struck.
"After multiple news stories, and social media posts from the girl's family, someone called police with information leading detectives to a vehicle they believed to be involved," police said in a press release.
Detectives located the vehicle and the driver, 28-year-old Alexis Ogles, of Alvaton, and during an interrogation, Ogles admitted to striking the juvenile after she looked down at her cell phone.
According to the social media posts alluded to by police, Ogles is a driver for Jimmy John's, and after returning from a delivery, the vehicle she was driving had right front end damage. She told her co-workers she struck a mailbox. Her co-workers, though, were highly suspicious of this claim due to the amount and type of damage done to the vehicle.
A co-worker then notified police, leading to Ogles' arrest Tuesday afternoon. She has been charged with first-degree assault and leaving the scene of an accident/failure to render aid with death or serious physical injury. Both charges are felonies.
She was lodged in the Warren County Regional Jail on a $5,000 bond.
The juvenile victim was airlifted to Vanderbilt University Medical Center where she remains.
By Ken Howlett, News Director
Contact Ken at ken@k105.com or 270-259-6000